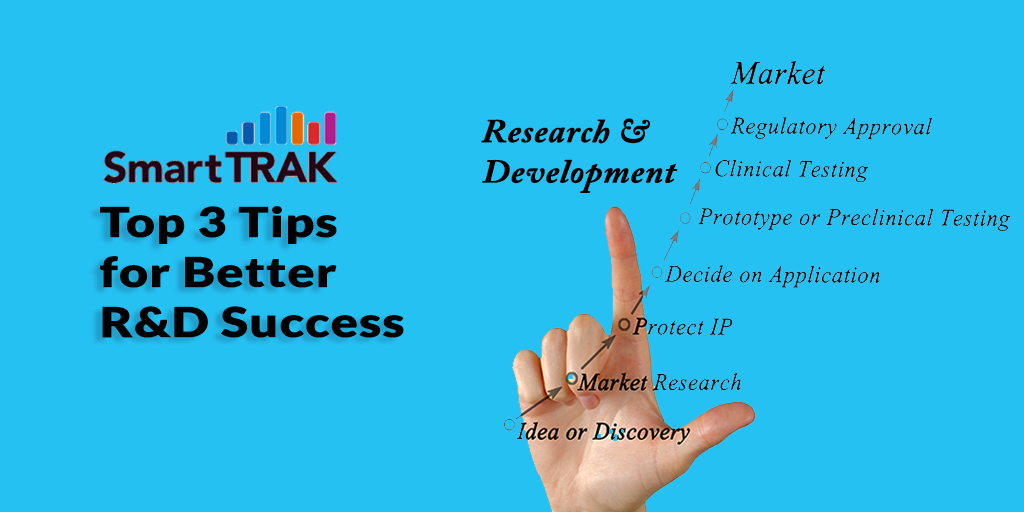 In the fast pace world of MedTech, the best industry players always look to evolve, create and innovate. Usually, the responsibility comes down to R&D, Marketing and Business Development to know the landscape and spot the opportunities.
Having worked with many successful Research and Development teams over the years we set out to uncover:
What sets successful teams apart from those that are less successful?

Is great data a differentiator?

What can teams do to put themselves on track to greater success?
Learning from our subscribers and also from our Analysts with backgrounds in R&D, we put together SmartTRAK's Top 3 Tips for Better Product Development Success. We're excited to share our learnings with you!
Just click the image below to download a PDF of SmartTRAK's Top 3 Tips for Better Research & Development Success.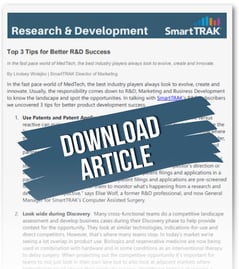 ---
SmartTRAK is a comprehensive, easy-to-use, business intelligence solution for the Life Sciences Industry that provides breaking updates on pertinent company news, potential treatments and guidance, international survey results, statistical analysis by country, studies, trial results, financial impact and more. All subscribers receive a Daily Updates email containing the latest need-to-know news curated by our expert analysts. It's the perfect way to start your day! If you would like to learn more about SmartTRAK, just click here.