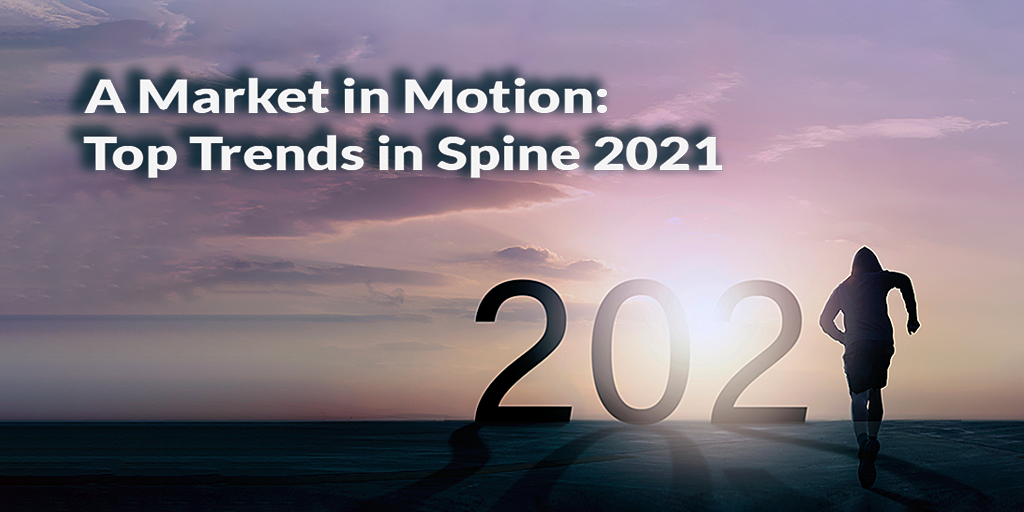 Tracking which procedures will drive growth within the Spine hardware market as we ride the ups and downs of COVID-19.
Following a Q320 rebound in elective procedures sparking a return to growth for the COVID-ravaged Spine market, the recent COVID resurgence has once again dragged US Spine growth rates down. While many companies have yet to report Q420 earnings, early signs point to a downturn, with procedure volumes impacted by hospital resource utilization and renewed restrictions around elective procedures.
In this article, Julianne Burns, SmartTRAK's GM, Spine, looks at the following topics:
The COVID Impact Update
Shifts in Cervical Total Disc Replacement (cTDR)
Growth in Prone Lateral Procedures
Expansion in SI Joint Fusion
Innovation in Interbody Materials
CEO Kevin Lobo reported that Stryker's (SYK's) Spine business held up a little bit better during the latest COVID spike, with spine procedures in general remaining more stable than other elective procedures. The impact of the COVID resurgence on spine procedures also appears to vary by region, as NuVasive experienced sharper declines in the West (AZ, CA) and Midwest US as compared to ...
To download and read the complete "A Market in Motion: Top Trends in Spine 2021" article , please click the button below.
---
SmartTRAK is a comprehensive, easy-to-use, business intelligence solution for the Life Sciences Industry that provides breaking updates on pertinent company news, potential treatments and guidance, international survey results, statistical analysis by country, studies, trial results, financial impact and more. All subscribers receive a Daily Updates email containing the latest need-to-know news curated by our expert analysts. It's the perfect way to start your day! If you would like to learn more about SmartTRAK, just click here.