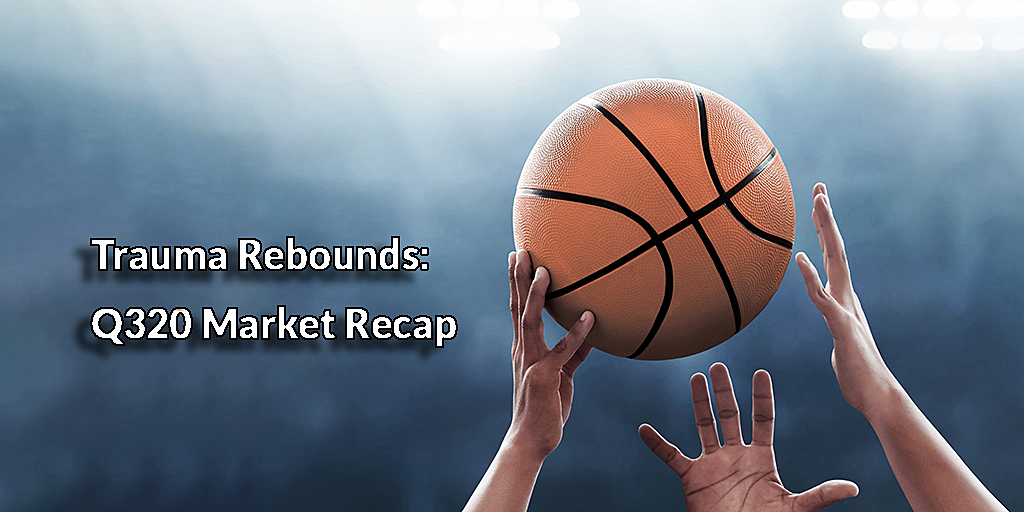 With restrictions lifted during Q320, the trauma segment rebounded from the prior quarter as procedural volumes increased and revenues hit pre-COVID levels.
In the absence of strict COVID restrictions, the jump ball went to the return of healthy trauma volumes during Q320. Major players cited quarterly growth in line with previous years. Q320 picked up the pace with the US Trauma Market leading the charge, up +4.6%, while the EU and ROW declined.
Among the many topics, including company revenues, shares, charts and expert analysis, covered in the comprehensive Q320 Trauma Market Recap* are:
Complete Market Overview and Highlights
WW Revenue and Shares Charts
Top Player Results
Q320 Trauma Regulatory Highlights
While Q3 performed in line with pre-COVID levels, we remain cautious that this rebound level is likely short term and anticipate Q420 and Q121 trauma volumes to be impacted by hospital resource utilization and returned restrictions causing a potential decrease in daily activities along with limited driving and travel for a large portion of the US. Wells Fargo anticipates resource utilization for COVID-19 will peak in the US mid-January and will start to show improvement in Q221.
Top trauma players reported accelerated growth during the quarter, most notably in the US. DePuy Synthes* reported WW trauma revenue increased to ...
Read the entire Q320 Trauma Market Recap including news, data, charts, company revenues, shares and analysis*
*The entire article, including revenue, shares and links can only be viewed by SmartTRAK subscribers to this module.
---
To see all the exciting things coming to SmartTRAK in 2021, including Pediatric Trauma, or to request more info about what SmartTRAK can do for you, just click the button below.