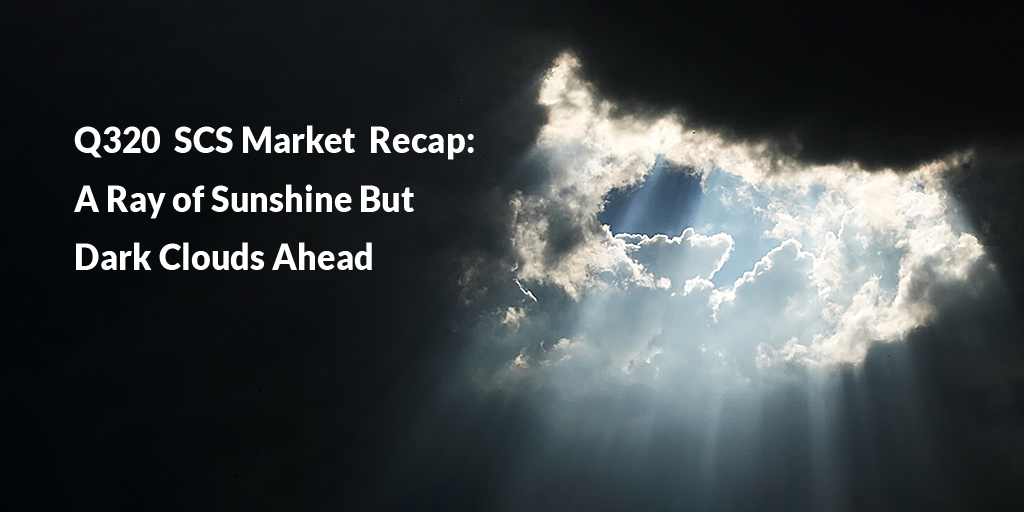 The US Spinal Cord Stimulation Market saw a ray of sunshine in Q320 as revenues recovered to almost pre-COVID levels, but dark clouds lie ahead
Q320 was a ray of sunshine for the US Spinal Cord Stimulation (SCS) market as revenues returned to almost pre-COVID levels according to SmartTRAK Financial Dashboard. Sequentially, US revenues bounced sharply from Q220. Although OUS revenues weren't as sunny, WW SCS revenues recovered in Q320, jumping ~60% sequentially from Q220 revenues.
Among the many topics, including company revenues, shares, charts and expert analysis, covered in the comprehensive Q320 Spinal Cord Stimulation Market Recap* are:
Complete SCS Market Overview and Highlights
Abbott: Improved Visibility and Execution
Medtronic: Continued Gains with DTM SCS
BSX's Balanced Procedure Recovery
Nevro Omnia Helps Rebound
Round up of Other SCS Companies
Q320 Clinical/Regulatory News
Cases returned in Q320 as physicians addressed the backlog of SCS cases and focused on rescheduling canceled cases and moving patients and trials through the funnel to a permanent implant. However, COVID-19 cases are increasing around the globe, creating a dark cloud on the horizon that could soften the short-term recovery and the number of SCS cases performed in the next few quarters. Although many SCS cases are performed in ambulatory surgery centers, hospitals are seeing a rising number of COVID-19 patients and are beginning to place a hold on elective procedures to ensure there are ...
Read the entire Q320 Spinal Cord Stimulation Market Recap including news, data, charts, company revenues, shares and analysis*
*The entire article, including revenue, shares and links can only be viewed by SmartTRAK subscribers to this module.
---
To see all the exciting things coming to SmartTRAK in 2021, including the new Deep Brain Stimulation Module, or to request more info about what SmartTRAK can do for you, just click the button below.