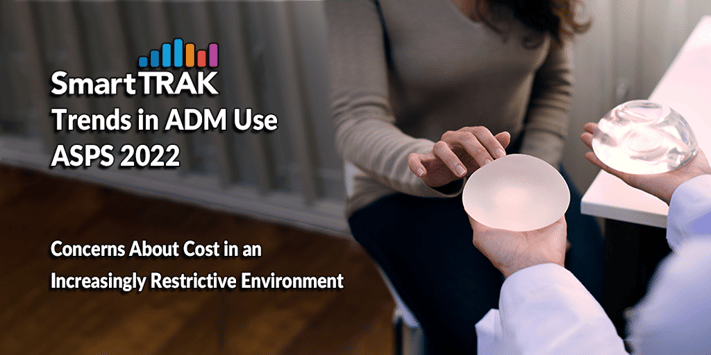 Surgeons are concerned about the cost of breast matrices in an increasingly restrictive environment, but alternatives may be on the horizon according to key discussions at the 2022 Plastic Surgery: The Meeting.

Breast matrices are used to cover breast implants in breast reconstruction and cosmetic breast surgeries. The matrices have become in effect standard of care in these surgeries, though they do not have FDA-approved indications for breast reconstruction or cosmetic breast surgeries. Moreover, the FDA has in recent years, issued warning letters and communications related to breast matrices. In 2015, the FDA issued warning letters reminding several companies that they did not ...



To read the complete "Trends in ADM Use from ASPS 2022" article by Doug Devens, SmartTRAK's Product Director/Sr. Analyst - Wound, in which he shares observations from the ASPS sessions and the potential implications for the Breast Matrices Market, just click the following link.


Among the many topics covered in this article are:
Trends in Breast Matrices
Advantages of ADMs vs Cost, Outcomes
Where Do We Go From Here?
Looking for Answers
Will the ADM Slow Down Continue?


The physician discussions during the sessions at 2022 Plastic Surgery: The Meeting suggest that the current slower growth of the breast matrices market may continue in the near future. Surgeons appear concerned by ...
---
SmartTRAK
is a comprehensive, easy-to-use, business intelligence solution for the Life Sciences Industry that provides breaking updates on pertinent company news, potential treatments and guidance, international survey results, statistical analysis by country, studies, trial results, financial impact and more. All subscribers receive a Daily Updates email containing the latest need-to-know news curated by our expert analysts. It's the perfect way to start your day! If you would like to learn more about SmartTRAK, just click
here.