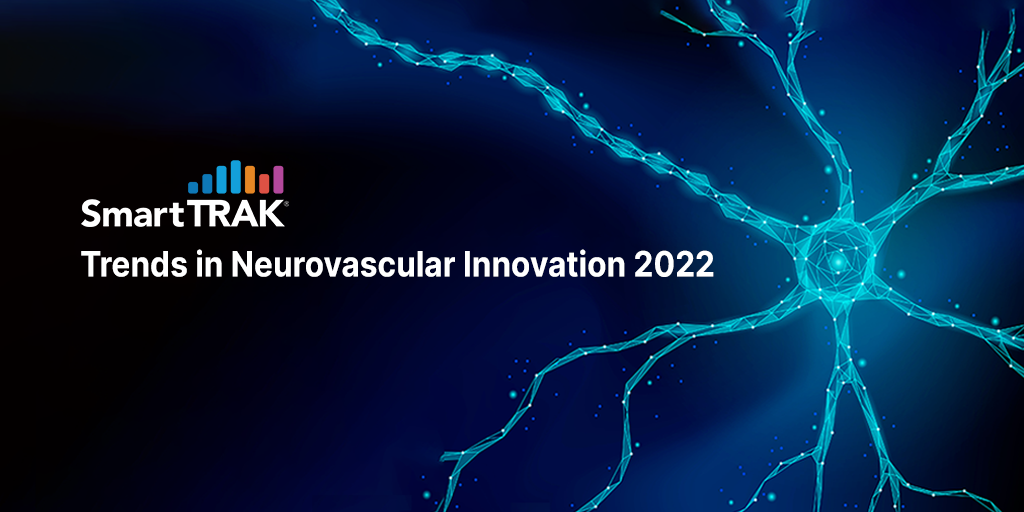 Improved aspiration systems, large-bore catheters, balloon-guide catheters and radial access top the list of neurovascular device trends that will continue in 2022.
In the market for mechanical thrombectomy devices, the pace of innovation shows no signs of slowing down in 2022. Manufacturers are designing neurointerventional devices with an eye toward improving first-pass effect, recanalization rates and reducing procedure times to ultimately improve patient outcomes In this article, SmartTRAK highlights recent trends in neurovascular technologies, including variable pressure aspiration systems, large-bore catheters (LBCs), balloon-guide catheters (BGCs) and radial access, as key areas of innovation moving into 2022.
Along with the recent trends in neurovascular technologies, the following topics are covered in detail in this article, which is available for download here:
Outgrowing Standard Aspiration Systems
Continued Trend Toward Large-Bore Catheters for Access and Aspiration
New Designs and Applications for Balloon-Guide Catheters
Increasing Competition in Radial Access
To download the complete "Neurovascular Trends in 2022" article please click the button below.
---
SmartTRAK

is a comprehensive, easy-to-use, business intelligence solution for the Life Sciences Industry that provides breaking updates on pertinent company news, potential treatments and guidance, international survey results, statistical analysis by country, studies, trial results, financial impact and more. All subscribers receive a Daily Updates email containing the latest need-to-know news curated by our expert analysts. It's the perfect way to start your day! If you would like to learn more about SmartTRAK, just click

here.