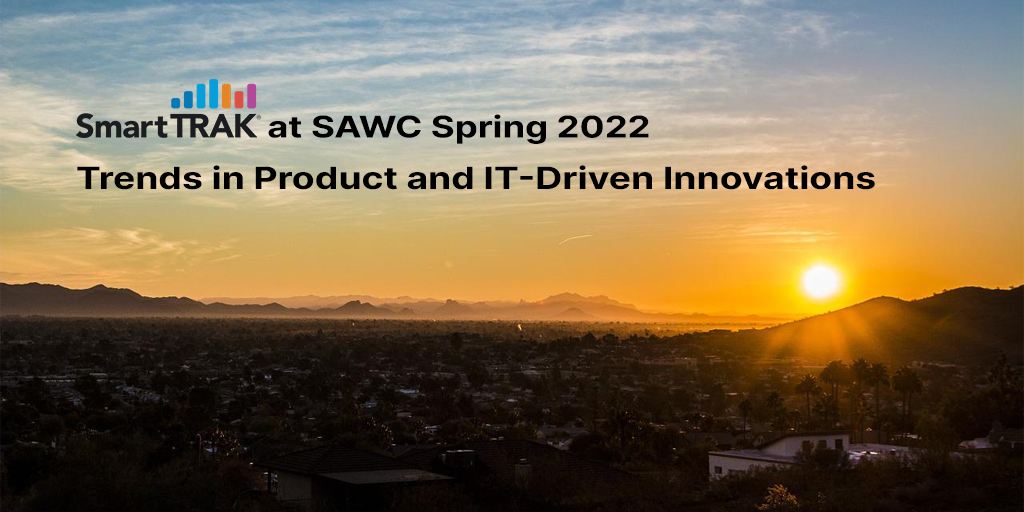 Emerging from the COVID-19 era, wound care innovation is driven by smaller companies
In April, the Symposium on Advanced Wound Care (SAWC) Spring 2022 returned to an in-person format for the first time since 2019. Though the turnout was below expectations, attendees enjoyed reconnecting with clinicians, engaging with vendors and catching up with colleagues and competitors.

Despite being three years since the last SAWC Spring, large wound care companies like Smith+Nephew* (SNN), Mölnlycke*, 3M* and others were oddly without major product introductions. SmartTRAK has learned that extended FDA review timelines and supply challenges may be playing a significant role in this reality. Companies have publicly commented that innovation and new product launches are planned for 2022, but timelines must have slipped past the SAWC Spring deadlines.
Regardless, innovation was not completely absent from SAWC Spring as smaller companies introduced new products and more companies exhibited IT-driven diagnostic, measurement and data-capture technologies.
(The SmartTRAK team will be attending the upcoming European Wound Management Association (EWMA) event May 23-25 in Paris. We would love to schedule some time to meet and hear your perspectives and views and discuss how SmartTRAK can help you make more informed strategic business decisions.)

In this article, SmartTRAK highlights new products and novel technologies exhibited at SAWC Spring 2022.
In addition to the launch of new wound care products, companies more prominently exhibited imaging, diagnostic and other IT-enabled technologies.
Wound care clinics are unique providers of care and require specific medical record systems.

Intellicure

and

NetHealth

attended promoting the use, interoperability and insights benefits of their systems.


Electronic wound measurement companies are expanding their capabilities to capture wound images for the benefit of measuring healing trajectories and development of treatment decisions. eKare*

highlighted the latest developments in its

InSight*

product that measures, documents and analyzes wounds.

Healthy.io

showcased its smart phone-powered wound measurement and healing trajectory tool that helps clinicians tailor treatment plans and documents healing.

Perceptive Solutions

exhibited its

WoundZoom*

tool that digitally manages wound measurement, tracks progress and creates documentation that integrates to dashboards and electronic health records (EHRs).


Finally, clinicians are using more IT-driven tools to help identify infection and measure blood and oxygen perfusion to determine whether wounds will heal as expected.

Moleculight*

exhibited its recently launched MoleculightDX device at the meeting, which upgrades the prior device with EHR integration, docking station and an improved patient-centric user interface.

Kent Imaging*

had a significant booth presence highlighting the latest with its SnapshotNIR*

product. Kent Imaging recently announced there are more than two hundred systems in use in North America as it works to promote the benefits of visualizing blood and oxygen perfusion in wound healing. Finally,

Mimosa Diagnostics

was on hand to promote its

Mimosa Pro, a device that snaps onto a smartphone that allows visualization and assessment of tissue oximetry, temperature and other biomarkers.
*These links can only be viewed by SmartTRAK subscribers to this module. For more information on SmartTRAK, including how to receive a demo and subscribe, please click the button below.
If you would like to meet with us at EWMA and discuss how SmartTRAK can help you make more informed strategic business decisions, please click the button below.
---
SmartTRAK now offers Skin Substitutes (CTP) Site of Care. This module will make you an expert in Site of Care information for the Skin Substitutes market and includes market shares, 5-Year Growth Projections and Company & Product Performance across multiple sites of care. Download our PDF to get a preview of what's available!