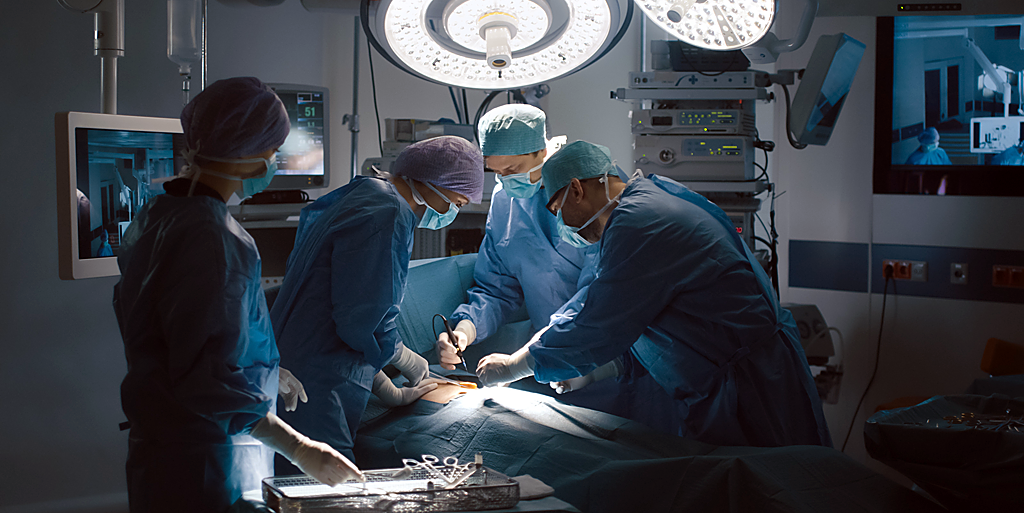 Following the last fall's Advanced Wound Care meeting, SmartTRAK's Susan Paquette, VP Wound, reported on advances in negative pressure wound therapy (NPWT), fiber dressings and human dermal tissue and the latest research and company news, identifying what's new and what's next in the market for advanced wound care.
#1 and #2 in Advanced Wound Care Battle for Share of Voice
From a marketing perspective, the two largest companies in Advanced Wound Care went all out at SAWC. KCI, an Acelity company, had one of the largest exhibitions and was a substantial presence at the meeting hosting three educational symposiums focused on NPWT---two concentrated on treating complex wounds and one related to optimizing patient mobility, adherence and quality of life. There were 18 posters (mostly case series) dedicated to NPWT, including an oral presentation on using remote therapy monitoring to increase patient adherence to wound therapy. The Company also invested in sponsorships to raise brand awareness, as the KCI name was prominently placed in the abstract book, lanyards, hotel key cards, banners, and advertisements throughout the convention hall and conference booklets.
In addition to showcasing its portfolio of NPWT devices, including V.A.C, Therapy, Prevena, SNAP and Promogranwound care dressings, KCI launched the nurse2nurse App at SAWC which connects nurses to Key Opinion Leader (KOL) nurses via a digital community with the goal of providing access and opportunities for learning and collaboration. KCI also promoted its acquisition of Crawford Healthcare, with the new slogan, "Better. Together. The World's Most Expansive Wound Care Portfolio." Crawford's advanced wound dressings complement Acelity's existing advanced dressing portfolio and when combined with its NPWT platforms provides Acelity with a comprehensive wound care product range, innovative R&D expertise and manufacturing operations.
Smith & Nephew (S&N) also had a significant presence at SAWC, which included a large booth, several posters and sponsorships at the meeting. S&N introduced the next generation of PICO NPWT device,PICO 7, a single use system which was cleared by the FDA in August 2018. PICO 7 is much quieter than the previous PICO system and has a new 'dressing full' change indicator designed to optimize dressing change frequency. In a poster summarizing the results of a 161-patient RCT, PICO demonstrated significant results with confirmed wound closure obtained for 45% of PICO-treated patients versus 22% of those treated with traditional NPWT (p=0.002). The median time to wound closure for patients treated with PICO was 77 days. (Poster CR-018)
S&N highlighted its pressure ulcer prevention protocol combining new technology, its Leaf Patient Monitoring System,with its more traditional Allevyn LIFE Foam Dressing and Secura Skin Care line. The Company signed an exclusive distribution agreement with Leaf Healthcare for the Patient Monitoring System, a wireless device adhered to a patient's chest that monitors patient position, orientation, movement and activity and helps ensure patients are frequently repositioned to prevent pressure ulcers. S&N invested in Leaf Healthcare in an effort to expand its customer base and use technology to change the standard of care.
S&N hosted two educational symposiums, one of which discussed using VERSAJET II in the outpatient clinic to expand care outside of the operating room and the second one focused on new clinical evidence related to the cost-effectiveness of PICO single-use NPWT compared with traditional NPWT for the treatment of lower extremity ulcers.
Other Notable Product Launches
In addition to KCI and S&N, ConvaTec also launched two new products at SAWC. The first is Aquacel Ag Advantage which received FDA clearance in July. Aquacel Ag Advantage dressings combine ConvaTec's proprietary Hydrofiber Technology with its new Advantage Technology intended to provide more rapid and sustained antimicrobial activity within the dressing. The product has been available outside the US for several years, known as Aquacel Ag+, and is promoted for its biofilm-fighting properties.
The second is the Avelle NPWT Device which received FDA clearance just prior to SAWC. Similar to PICO, Avelle is a canister-less system but is unique in that the pump can be used up to 30 days on a single patient while PICO is approved for only seven days. In conversations with SmartTRAK, ConvaTec shared they are very excited about Avelle since it is the first negative pressure system to be combined with a Hydrofiber Technology dressings. Each dressing may be used for up to seven days but may require more frequent changes depending on the clinical situation.
Mölnlycke Health Care showcased only one product at its booth, the Mepilex Border Flex, bringing focused attention to its newest advanced dressing that incorporates its proprietary Flex Technology. The Company is promoting the product as "Undisturbed Wound Healing" due to its unique conformability and longer wear time, which results in few dressing changes, thus minimizing wound disturbance and reducing dressing costs and waste. The Company held a symposium to educate clinicians on the benefits of the product along with providing real-life clinical data. O. Alvarex, PhD presented a 10-patient venous leg ulcer study on Mepilex Border Flex performance in transporting wound exudate away from the wound, including MMP-9s deleterious to wound healing. (Poster CS-003) In addition, a clinician presented a 19-patient study evaluating the product on skin tears---in which 78.2% of tears healed, several within 7 days or less, and a dressing wear time of over 6 days.
In a surprise move, Medline launched Corius Tissue Regeneration at SAWC, a new business focused on more high technology products such as Hyalomatrix, a hyaluronic acid wound matrix; Plurogel, a concentrated surfactant comprised of micelle matrix technology and the soon-to-be launched ART (Autologous Regeneration of Tissue). Unique to the Corius business, is a dedicated direct sales force rather than the large indirect sales organization that supports Medline's branded Advanced Wound Care business, which is primarily focused on advanced dressings and skin care.
Human Dermal Tissue on the Move
One emerging area that seems to be gaining traction is the use of autologous human dermal tissue. New devices utilizing autologous human dermal tissue seemed to have more presence at this meeting than at any previous SAWC meeting. Interest in this area may have been sparked by Avita's ReCell Autologous Cell Harvesting Device for burns, which received FDA PMA approval earlier this year, as well as by Xpansion, a device utilizing human dermal tissue that has been on the market for a few years and is now marketed by ACell in the US. The product was developed by Elof Eriksson, MD, former head of plastic surgery at Harvard/Brigham and Women's Hospital. The device is a graft harvesting system that prepares autologous minced split-thickness skin grafts that are spread over a wound. Researchers presented several case studies in an ACell symposium with notable results.
Emerging at SAWC, with one of the largest booths, was PolarityTE. The early stage company launched its SkinTE product, a human cellular and tissue-based autologous product derived from a small sample of a patient's skin that is harvested down to the fat layer. The harvested piece is placed in a vial and sent to the company and returned in 48 to 72 hours. The skin sample is minimally manipulated and returned to the provider in a paste-like form. The product is then applied to the wound, dermal islands form in three weeks, and healing occurs at ~ 16 weeks. Impressively, only one application is needed. The Company has published case studies and is planning to conduct a randomized clinical trial in the near future.
Similarly, at SAWC for the first time was BioLab Sciences, showcasing its MyOwn Skin, exclusively licensed from a company headquartered in the country of Colombia. MyOwn Skin takes a skin sample from behind the ear, mixes it with the patient's blood, and incubates the mixture for seven days, creating three, 4x4 inch skin grafts. Clinicians have used the unique technology on several patients with impressive results
Medline is also pursuing, a yet-to-be introduced system, for utilizing human skin with its ART system. The Company acquired the technology from SevenOaks Biosystems a few years ago for an undisclosed amount. The system collects hundreds of microcolumns of full-thickness skin tissue and applies them directly to the wound site. A big plus for the ART procedure, and others mentioned here, is that they can be done in an outpatient setting with minimized donor site concerns.
Smaller Companies Make Their Mark
Reapplix had a booth at SAWC for the first time, showcasing its 3C Patch (formerly known as LeucoPatch). 3C Patch is the first PRP-based technology approved in the US with strong clinical data for the healing of hard-to-heal diabetic foot ulcers (DFUs). Results of a 269-patient randomized clinical trial published in the Lancet compared LeucoPatch (3C Patch) to standard of care in the treatment of hard-to-heal DFUs. The study found a statistically significant increase in percent of wounds healed at 20 weeks with the LeucoPatch group at 34% versus standard of care at 22% (p=0.0235). In a poster at SAWC, another study (N=92) evaluated LeucoPatch in a subgroup of patients who had ulcers for greater than 12 months. When compared to standard of care, 25% healed in the intervention group versus 6% in the control. (Poster CR-023) The Company has now established US operations with an office in Texas and is in the process of pursuing CMS reimbursement and hiring its US commercial team.
Appulse, the new company marketing Endoform and Hydrofera Blue in the US, officially launched Endoform Ag at the meeting. The product was FDA cleared in late 2017 with launch delayed due to the changes that occurred at Hollister. In a session on biofilm, Greg Schultz, PhD, presented in vitro data comparing Endoform Ag to other collagen/silver products currently on the market. Results showed superiority in dressing silver retention, antimicrobial effectiveness for up to seven days, and prevention of polymicrobial biofilm formation.
Next Science launched two new products at SAWC Fall: SurgX, an antimicrobial gel to reduce superficial surgical site infections, and TorrentX, an antimicrobial wound wash. Both products are based on Next Science's proprietary Xbio technology. Montana State University conducted in vitro testing of TorrtntX versus other leading wound washes and found TorrentX to be superior in bacterial biofilm log reduction.
Imbed Biosciences exhibited for the first time showcasing Microlyte Ag, an ultra thin, synthetic bioresorbable matrix composed primarily of a bioresorbable polyvinyl alcohol sheet with a polymeric surface coating containing silver. A 15-patient case series of diabetic patients undergoing surgery was presented and showed those implanted with Microlyte Ag prior to incision closure experienced complete closure with no post-operative infection. (Poster CS-015)