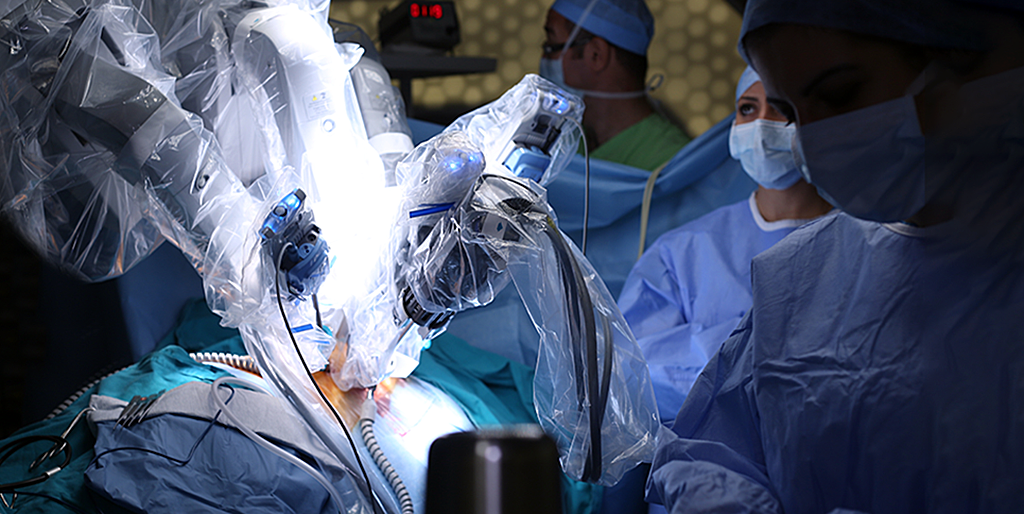 SmartTRAK highlights what's new in the Spine and Orthopedic Computer-Assisted Surgery (CAS) markets. Our daily updates cover the latest news and up-to-date intel on competitors, revenues, products, patents, trends and research in CAS. Companies covered include Exactech, DePuy Synthes, THINK Surgical, Subtle Medical, CurvSmith & Nephew, Surgalign, Medtronic and others.
The following is a sampling of market updates covering recently published studies, articles and clinical trials in orthopedic regenerative medicine that were curated, reviewed and posted in real time by Elise Wolf, SmartTRAK's General Manager, Computer-Assisted Surgery.
Exactech*
Exactech announced the launch of its Active Intelligence platform of technologies spanning the patient care journey with tech to monitor patient recovery, connect surgeons and patients and augment surgeon decision making. The Company will unveil its pipeline during a Dec 3 webinar.
VELYS Robot* - JNJ/DePuy Synthes*
Spine, hip and shoulder applications for DePuy Synthes' VELYS robotic platform will follow after knee replacement, and development is also likely to expand into trauma, cranial maxillofacial and sports medicine. SVB Leerink Note on JNJ Medical Device Investor Meeting
DePuy Synthes' VELYS noninvasive hip navigation solution has been used in more than 55K hip cases by 300+ surgeons worldwide. SVB Leerink Note on JNJ's Medical Device Investor Day
TSolution One* - THINK Surgical*
THINK Surgical received FDA clearance for the second-gen TKA application of its TSolution One active open-platform orthopedic robotic system with upgraded preop planning user interface, improved accessories, quick-change tooling & enhancements in bone model generation.
WFS notes that JNJ unveiled its OTTAVA soft tissue robot, which is differentiated from ISRG's da Vinci & MDT's Hugo, with up to 6 arms integrated into the operating table with no footprint & the ability to integrate with JNJs ecosystem with advanced data analytics & visualization.

WF Securities believes that JNJ could potentially begin to launch its OTTAVA general surgery robot OUS in 2023 and in the US in 2024 if first-in-man procedures occur in H222 as planned.

WF Securities spoke with a KOL who noted that the ability for JNJ to offer three distinct robotic platforms: VELYS (orthopedic), MONARCH (endoluminal) & OTTAVA (general surgery) will provide JNJ with the opportunity to negotiate hospital contracts to drive system placements.
Subtle Medical - AI Software Solutions for Medical Imaging
Subtle Medical raised $12.2MM in Series A funding to support global expansion of its SubtleMR & SubtlePET AI-powered software solutions for medical imaging enhancement. According to the Company, Subtle has the first FDA cleared AI-based medical imaging software enhancement tools.
CurveBeam
CurveBeam received FDA clearance for its HiRise weight-bearing CT imaging system for the upper & lower extremities. HiRise's wide patient platform enables scanning from the hip & pelvis to the feet while the patient stands naturally on both feet during the scan.
Fusion Robotics*
Start-up Fusion Robotics was recognized with Orthopedics This Week's Best Spine Technology Award for its robotic technology that aims to address the high costs, navigation line-of-sight interference, inefficiencies & long setup/breakdown times associated with existing platforms.
JNJ showcased its VELYS ortho robot (formerly Orthotaxy) at its Investor Meeting. WF Securities notes that VELYS is imageless, attaches to the bedside rail, incorporates R/T tracking and is surgeon-driven (rather than haptically constrained) with ability to upload surgical plans.
JNJ believes its VELYS orthopedic robot is well suited to the ASC setting given its small footprint, cost-effectiveness, ease of use and digital connection that provides data insights spanning preop planning, intraop and postop care. WFS Note on JNJ MD Investor Mtg

JNJ noted in its Q320 earnings call, that it submitted a 510(k) to the FDA for its VELYS robotic platform for total knee arthroplasty in Sept 2020 and expects to receive clearance in Q121.

JNJ Q320 Earnings Call Transcript

on Seeking Alpha
Vantage Total Ankle - Exactech*
3D Systems announced it received 510(k) clearance for Vantage Ankle PSI, a patient-specific total ankle surgical planning system and 3D printed instruments for implanting the Vantage Total Ankle.
Medtronic*
Medtronic has completed its acquisition of Medicrea and its product portfolio with > 30 510(k) cleared or CE Marked technologies, including the UNiD ASI (Adaptive Spine Intelligence) platform.
Smith & Nephew*
Blue Belt Technologies' US Patent "Systems and methods for determining a position for placing of a joint prosthesis" was granted describing calculation and display of predicted results to enable surgeons to choose actions to assist in improved implant placement. 10,739,963
Mazor X Stealth* - Medtronic*
A meta-analysis of 529 pts (4,081 screws) found that Mazor-assisted pedicle screw placement resulted in higher accuracy and less blood loss compared to navigated placement. Both techniques had similar intraop time, complications and revisions caused by malposition. World Neurosurg
OnPoint Medical
OnPoint Medical's US Patent "Augmented reality guidance for spinal procedures using stereoscopic optical see-through head mounted displays and tracking of instruments and devices" was granted describing a 3D intraop AR-based navigation system. 10,742,949
Excelsius GPS* - Globus*
Globus announced the first surgeries were completed using the ExcelsiusGPS Interbody Solutions module by Dr. Sheeraz Qureshi (Hospital for Special Surgery, NY) and Dr. Paul Park (University of Michigan, Ann Arbor) in a TLIF and single position LLIF, respectively.
*These links can only be viewed by SmartTRAK subscribers to this module. For more information on how to receive a demo and subscribe, please click the button below.
---
SmartTRAK is the leading source of competitive intelligence used by the top global orthopedic, wound care and neuro companies. If you would like a demo of what SmartTRAK has to offer and how we can help increase proficiency, improve productivity and reduce costs for your company, just click here.