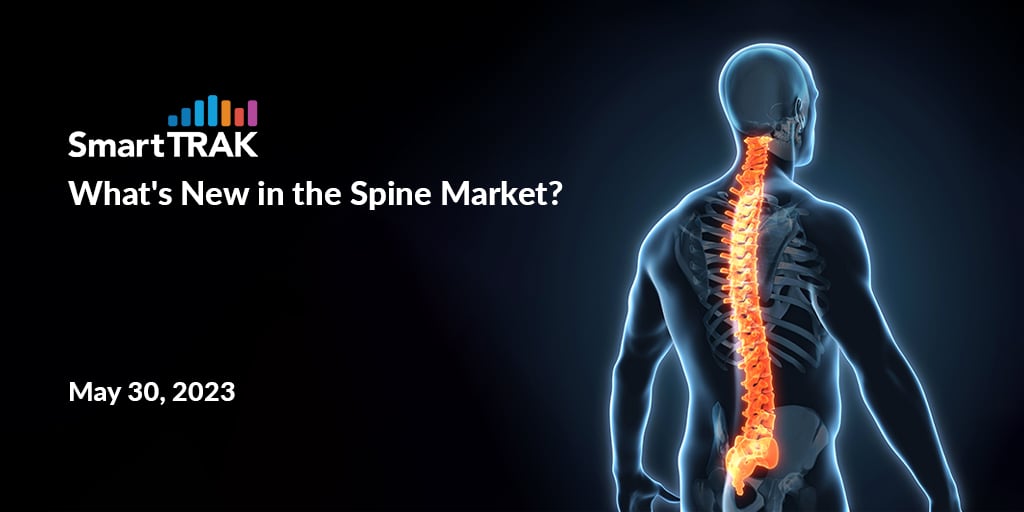 The ISASS 2023 annual meeting is taking place this week in San Francisco, and SmartTRAK is excited to be in attendance. Our team of spine experts will be roaming the event, providing our subscribers with up-to-the-minute news directly from the show floor. To ensure you're well-informed ahead of the meeting, below is a selection of recent spine news meticulously curated by our expert analysts at SmartTRAK.
If you're interested in receiving 30 days of COMPLIMENTARY daily real-time updates delivered to your inbox each morning, simply click here. Additionally, if if you are interested in learning more about The Future of Spine Enabling Technology for 2023, click here to read the article.
New Products:
Patents:
Studies:
Deals/Financing:
Clinical/Regulatory:
Markets:
Revenues:
*These links can only be viewed by SmartTRAK subscribers. For more information on SmartTRAK, including how to receive a demo and subscribe, please click the button below.
---
SmartTRAK is the Medtech industry's only global Insights-as-a-Service solution for the Orthopedics, Wound Care, Regenerative Medicine and Neuro Therapy markets. SmartTRAK's propriety methodology turns disparate data from hundreds of sources into powerful insights customers can rely on as the trusted source for strategic decision-making. The SmartTRAK enterprise platform includes rich daily updates, comprehensive market coverage and simple-to-use tools and dashboards for market, product and financial analysis. Customers leveraging the SmartTRAK platform also have direct access to market experts for inquiries and advisory services. If you would like a demo of what SmartTRAK has to offer and see how we can help increase proficiency, improve productivity and reduce costs for your company, just click here.