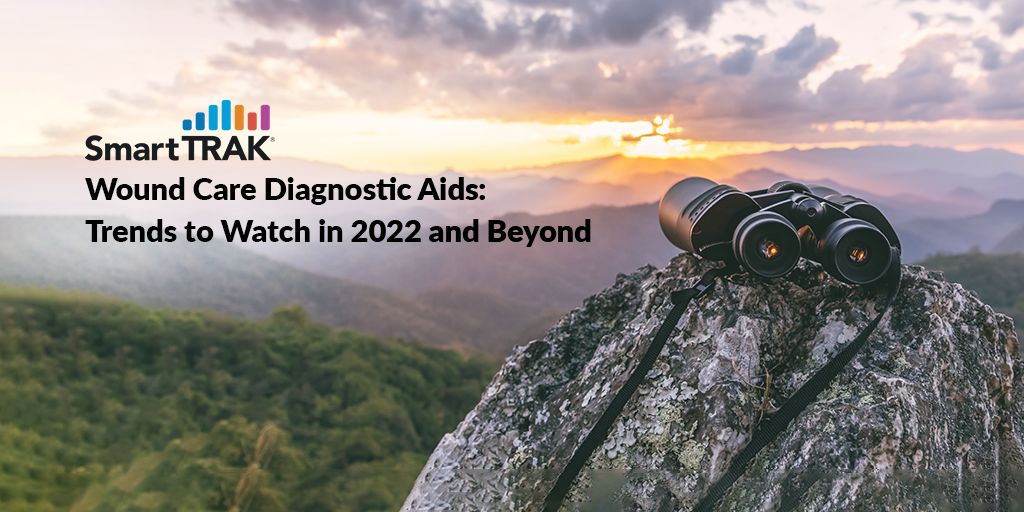 SmartTRAK looks at trends in the Diagnostic Aids market for 2022 with an eye on hard-to-heal wounds, regulatory and reimbursement checkpoints and investment deals and financing.

SmartTRAK

sees continued growth in the Diagnostic Aids market driven by the following factors:
Hard-to-heal wounds continue to drive resource utilization and cost
Clinicians need diagnostic tools to help guide more efficient and effective product selection
Companies are making incremental progress navigating regulatory and reimbursement checkpoints
Investors see potential value as evidenced by deals and financing
In 2007, the World Union of Wound Healing Societies (WUWHS) published a consensus document on the Principles of Best Practice in Diagnostics and Wounds. The authors identified the need for new diagnostic tests to help identify why some wounds do not respond to advanced therapies. The document further suggested that the ideal diagnostic tool can detect and quantify biomarkers that impact wound healing, such as molecules, biofilms, oxygen content and temperature changes. SmartTRAK looks at trends in the Diagnostic Aids market in 2022 with a focus on ...
To download and read the complete article "Wound Care Diagnostic Aids: Trends to Watch in 2022 and Beyond" just click the button below.
---
SmartTRAK is a comprehensive, easy-to-use, business intelligence solution for the Life Sciences Industry that provides breaking updates on pertinent company news, potential treatments and guidance, international survey results, statistical analysis by country, studies, trial results, financial impact and more. All subscribers receive a Daily Updates email containing the latest need-to-know news curated by our expert analysts. It's the perfect way to start your day! If you would like to learn more about SmartTRAK, just click here.