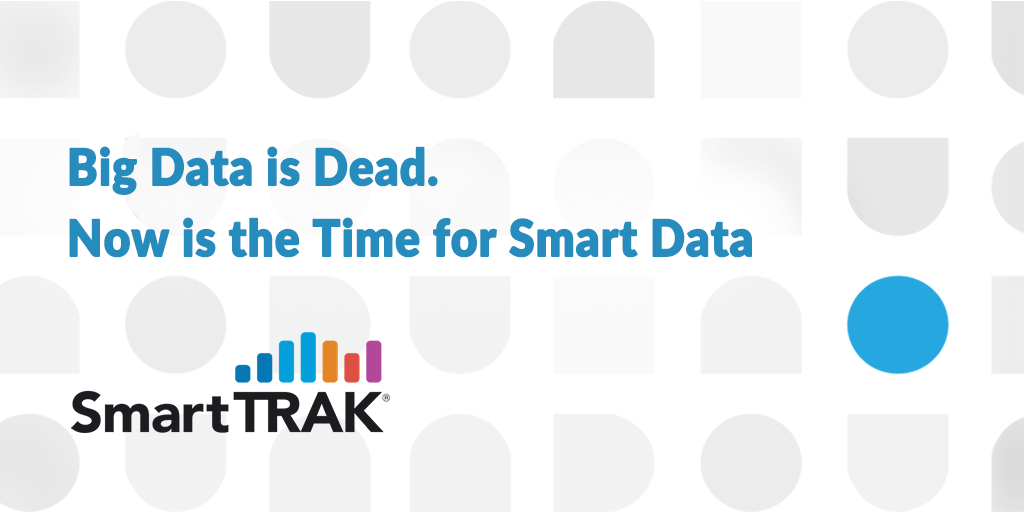 As the CEO of SmartTRAK, I understand Medtech executives often drown in data and need quick, easy access to market insights from a trusted source. According to a Forbes article Big Data is Dead. Long Live Smart Data, the "more Data-is-Better" era is over, and it is time for Smart Data. And that means a SmartTRAK subscription is more important than ever.
SmartTRAK is the Medtech's industry first and only "Insights-as-a-Service" (IaaS) solution, curating data from hundreds of data sources, including public and commercial databases as well as extensive attendance and coverage of industry conferences. Our team of industry experts and data scientists do the work for our customers, providing actionable intelligence and insights from data that is already cleaned, verified and featurized. Our proprietary data curation methodology powers the SmartTRAK platform, which can be accessed on demand 24x7 across the enterprise.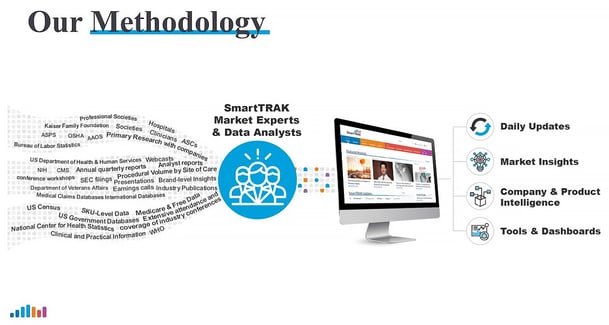 Why IaaS? The market shift from clunky and disparate data sources to an insights platform is happening because it creates exponential value across the enterprise, with compelling RESULTS. Companies that leverage IaaS solutions like SmartTRAK can be:
9X more efficient at penetrating new markets.
7X more effective at developing new revenue streams.
3X times more efficient in their operations.
We understand that most Medtech companies do not have the budget and skilled data analyst resources to analyze the data they already have, which means extensive costs to purchase data that goes unused. In fact, according to IBM Business Tech Trends, only one in five companies have the skill set to gather and use data effectively. With a SmartTRAK "as a service", we have the experts who do the heavy lifting for your team, so you can drive strategic decision-making and focus on innovating and growing your business.
Smart Data, Smart Decisions, Smart Business = SmartTRAK


Build an Enterprise of Experts with SmartTRAK. Our solution equips your entire organization with the information they need for strategic decision-making. To learn more, just click the button below
.
---
SmartTRAK is the Medtech industry's only global Insights-as-a-Service solution for the Orthopedics, Wound Care, Regenerative Medicine and Neuro Therapy markets. SmartTRAK's propriety methodology turns disparate data from hundreds of sources into powerful insights customers can rely on as the trusted source for strategic decision-making. The SmartTRAK enterprise platform includes rich daily updates, comprehensive market coverage and simple-to-use tools and dashboards for market, product and financial analysis. Customers leveraging the SmartTRAK platform also have direct access to market experts for inquiries and advisory services. For more information visit SmartTRAK.com and follow us on LinkedIn.