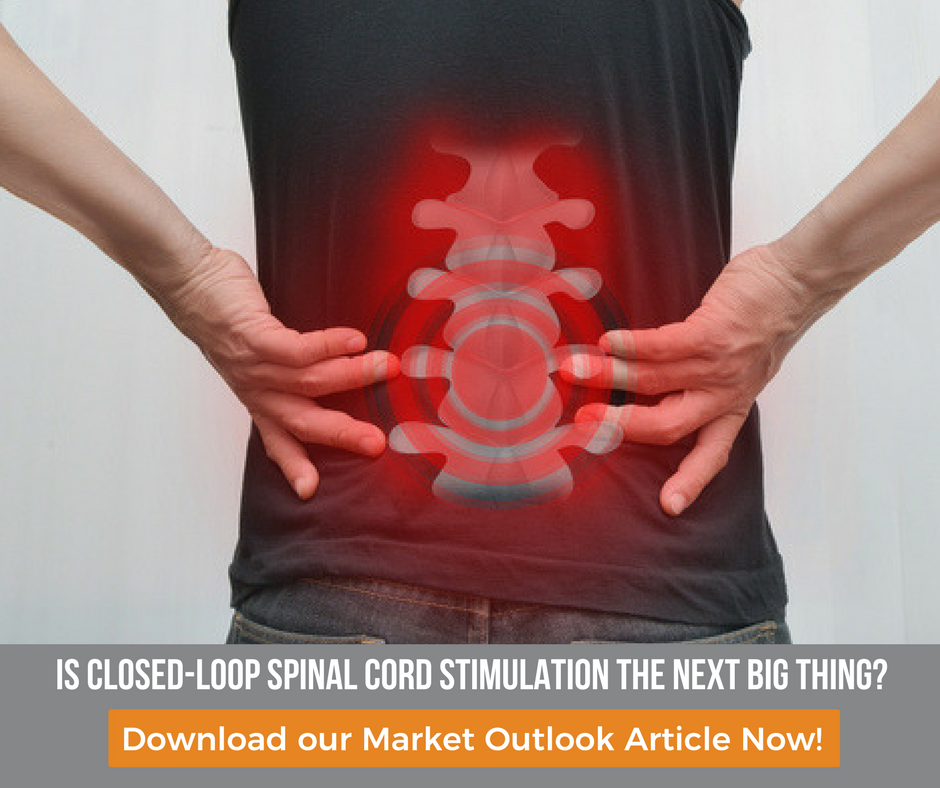 Closed-Loop Spinal Cord Stim: The Next Big Thing?

With impressive preliminary data from Saluda Medical's AVALON trial, and all the big players working on evoked potentials, will closed-loop spinal cord stimulation (#SCS) be the next big thing?
To find out more about closed-loop neuromodulation and its potential impact on the marketplace, BioMedGPS is offering a Free Download of our comprehensive Market Outlook Article.

And, please look up Anne Staylor at #ASRAFALL17. She'd love to chat with you!
Related
SMARTTRAK ATTENDING ASRA 2017 PAIN MEDICINE MEETING
THE FUTURE OF NEUROINTERVENTIONAL SURGERY: A SMARTTRAK INTERVIEW WITH DON FREI, MD