SmartTRAK was cited by the Wall Street Journal on Nov. 12, 2017 in an article by Laura Johannes, "Ankle Replacements Take Off as Devices Appear Durable." The article is part of the Journal Reports Retirement series, and states that ankle replacements are growing in popularity as doctors gain confidence that the implants will last.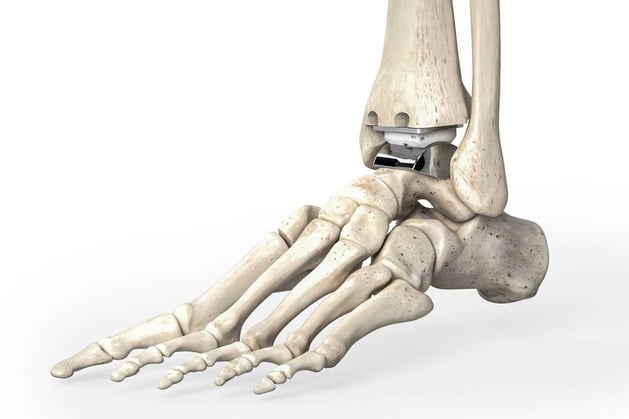 Data showing the durability of the Star ankle replacement, above, from Stryker Corp., has helped spur more ankle-replacement surgeries. PHOTO: STAR
SmartTRAK provided procedure data : "Nearly 10,000 total-ankle-replacements will take place this year in the U.S., about double the level in 2011, according to estimates from SmartTRAK, an online market-data system from BioMedGPS LLC of Irvine, Calif."

Read the whole article in the Wall Street Journal.
Read more predictions from SmartTRAK about the OrthoBio Market.