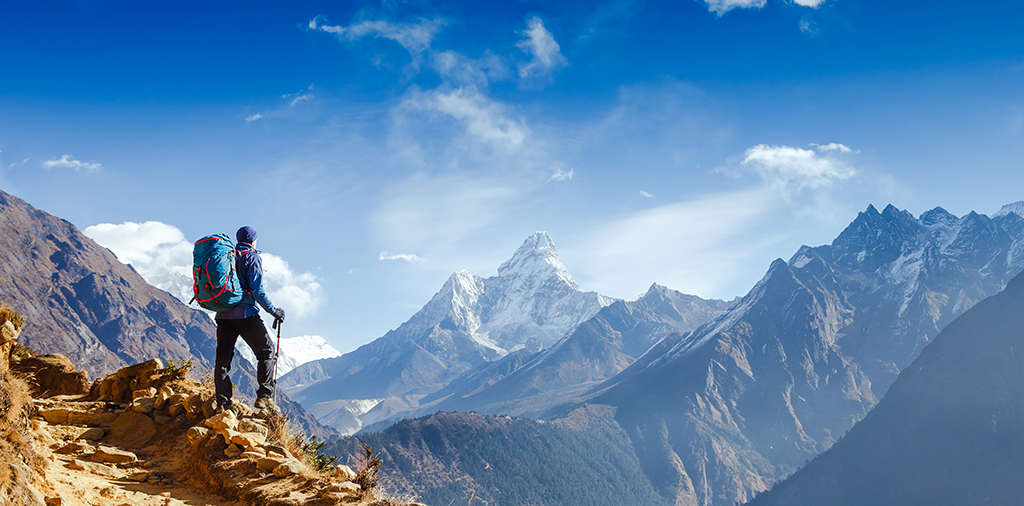 Companies turn to M&A deals to help them climb the Extremities mountain in the face of market challenges resulting from the COVID-19 Pandemic
No less than six notable acquisitions have taken place or been announced in the Extremities Market in 2020 despite the negative effects of the COVID-19 pandemic. In Q220, the US Extremities Market dropped -25% with Upper Extremities down -27.3% YoY and the Foot & Ankle segment at -21.1%, according to SmartTRAK Financial Dashboard. Despite this fall due to the shutdown of elective procedures in Q2 and the subsequent struggles to gain ground as patients return for surgery, these companies are climbing the mountain to gain share and build their presence in Extremities.
The largest deal by far is Stryker's* bid to acquire Wright Medical* for a total equity value of approximately $4.0B. While Stryker currently has a broad portfolio of product lines for fixation and arthroplasty in both upper and lower extremities, the acquisition will push Stryker close to the summit of the Extremities Market in terms of revenue and share. But it's more than size. The merger will bring with it Wright's number one portfolio of shoulder arthroplasty products including Simpliciti* stemless shoulders, PERFORM* reversed glenoids, Revive* revision shoulders and its Blueprint planning software. On the lower extremities side, Stryker pushes off its STAR Ankle* but gains extensive ground with the Infinity*, Inbone* and Invision Revision* ankle systems along with the Prophecy PSI/navigation system. Stryker also benefits on the sales force front as well with access to reps who will extend their call point expertise specifically in Foot & Ankle from podiatrists to orthopedists.
It appears that DJO Global* is swooping in to pick up Stryker's off cast STAR Ankle system. In a September SEC filing, Stryker disclosed that DJO Global is the proposed buyer for its STAR ankle. In addition, DJO may be picking up Stryker's finger joint replacement products and other related assets due to US and UK antitrust reviews related to the Wright Medical acquisition. Currently, DJO plays predominantly in the Upper Extremities market segment with shoulder and elbow arthroplasty systems. The Company has partnered with NewClip Technics* for distribution of its single sterile use procedure kits for repair of the distal radius and the distal fibula. SmartTRAK would not be surprised if the company made future additional tuck-in acquisitions to round out its Extremities product offerings.
Also in September, Smith & Nephew* announcedit agreed to acquire Integra's* Extremity Orthopaedics business for $240MM. The acquisition, expected to be completed by the end of 2020, gives Smith & Nephew entry back into the Shoulder Replacement Market with the Titan shoulder line including implants and PSI for humeral resurfacing, and anatomic and reverse shoulder arthroplasty. Also, it brings the potential to add short-stem and stemless shoulders to the line within the next few years through Integra's development agreement with the Consortium of Focused Orthopedists. Smith & Nephew currently has a strong upper extremity fixation portfolio and sports medicine franchise that should prove to be synergistic with the addition of a foundational shoulder line along with arthroplasty implants for the elbow, wrist and hand. On the lower extremities side, the deal also gives Smith & Nephew an ankle replacement portfolio including Cadence Total* and XT Revision* ankles which saw double-digit growth in 2019 and toe arthroplasty implants. Overall, the broadening of its extremity portfolio across upper and lower extremities should play well with Smith & Nephew's strategy to focus on the ASC and outpatient setting.
Somewhat smaller deals could open the door to future growth for smaller Extremity Market players. Early in the year, Anika* announced the completion of the acquisition of Arthrosurface in exchange for an upfront payment of ~$60MM in cash bringing with it products for extremity arthroplasty/resurfacing and fixation procedures. The Arthrosurface deal came close on the heels of the Company's January acquisition of sports-med company Parcus Medical. Anika sees these acquisitions as a part of its five-year strategic plan of becoming a global leader focused on sports and regenerative medicine.
In May, Conventus* announced it completed the acquisition of Flower Orthopedics*, a leader in providing single-use, sterile-packaged, implant and instrument kits through its FlowerCube system. In addition to Flower's extremity fixation systems, the deal extends Conventus' portfolio for orthopedic and podiatric surgeons with wound care products and allografts.
In July, Vilex* announced it completed the acquisition of DT MedTech* including its Hintermann Series of Total Ankles, the H2 fixed-bearing and H3 mobile-bearing ankles. DT MedTech is now functioning as a wholly-owned subsidiary with Vilex supporting US distribution. Vilex, which is focused on developing and providing products for foot and ankle orthopedists and podiatrists, has a team of 50 distributors and 200 field sales representatives.
While the COVID-19 pandemic has held back organic revenue growth, it hasn't stopped companies from scaling the market share mountain through M&A deals. SmartTRAK would not be surprised to see more tuck-in acquisition deals as companies look to strengthen their portfolios and keep up with the changing face of the Extremities Market.
*These links can only be viewed by SmartTRAK subscribers to this module.
For more information on how to receive a demo and subscribe, please contact us.
---
SmartTRAK is the leading source of competitive intelligence used by the top global orthopedic, wound care and neuro companies. If you would like a demo of what SmartTRAK has to offer and how we can help increase proficiency, improve productivity and reduce costs for your company, just click here.