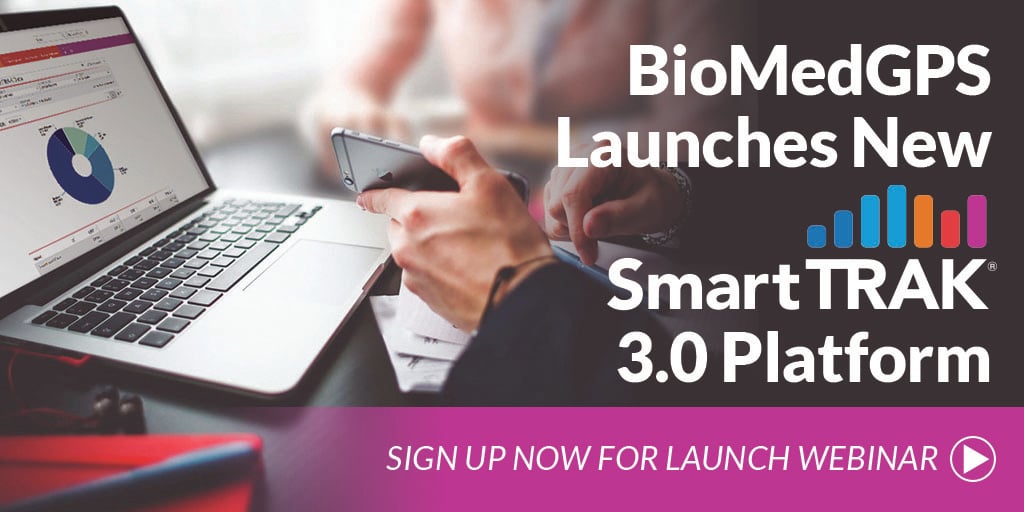 SmartTRAK was the first real-time business intelligence portal for the Orthopedics, Wound Care and Neuro Therapies Markets. With SmartTRAK 3.0, arriving on August 6, 2018, you get all the same great content, tools and market coverage as before, but now in a more user friendly platform, where subscribers can more easily locate relevant information, enabling them to work quicker and more efficiently. You get fast, accurate, real-time information, in aggregate, available right at your fingertips, that ensures you will always be one step ahead of the competition.

In 2017, we asked some of our subscribers a simple question.

"How can we better help you?"

Our subscribers told us that they wanted easier access to information and usability. So, we rolled up our sleeves and got to work, calling on a user experience expert to help us streamline, overhaul and improve the experience for our users.

The result? SmartTRAK 3.0, featuring:
Improved user experience: We made relevant business intelligence easier to get to and moved our most accessed information to our homepage. Our navigation was greatly improved as was our search functionality, resulting in quicker digestion of pertinent intel for our users.


Improved search functionality: We've implemented a true keyword search. Simply input your term and find all related business intelligence quickly and efficiently.
Easier access to Market Page Recaps: Our sought after Market Recaps have been brought to the homepage making it easier than ever to get up to speed on the latest industry trends.
A true Markets Overview: Users can now all of the SmartTRAK industry modules available, not just those that they are subscribed to. This helps to better promote our total offering and expertise.
Quicker product and company list location: Improved product and company page navigation makes locating needed information easier.
Improved product explorer: Save and compare product scenarios quickly.
Easier to navigate Financial Dashboard: Critical financial information is now easier to access and review.
Greater chart/graph readability: Our charts and graphs got a fresh new look and we even implemented a new chart tool as part of the redesign.
Analysis page redesigned for ease of use: Page now page highlights market recaps and features improved user functionality.
And a Redesigned mobile experience: Our mobile experience has been completely overhauled. SmartTRAK 3.0 is device agnostic. No matter where users are or what device they are on, they will now have the same full access to competitive intelligence, data and tools as they would working from their desktops.
Anxious to see more? Sign up for our upcoming webinar to preview all of the newest changes, first-hand!
Related