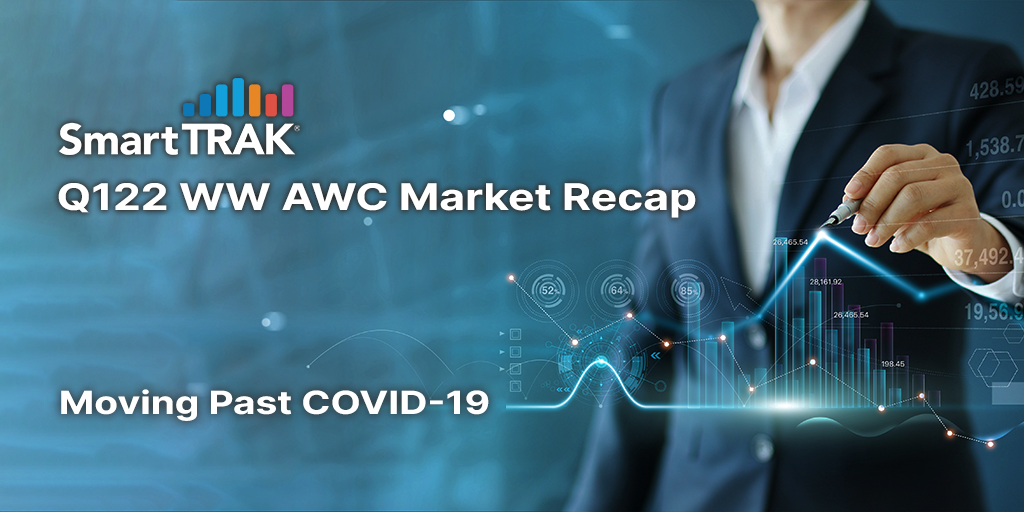 WW Advanced Wound Care growth settles to a traditional mid-single digit growth rate as global wound care moves past COVID-19.
For Q122, SmartTRAK's Financial Dashboard reports revenue for the WW Advanced Wound Care (AWC) market increased +5.8% . After a strong FY21, as compared to a weak FY20, Q122 starts the year with moderated growth. WW Advanced Dressings increased, as did WW Wound Biologics, while the NPWT heavy External Devices decreased slightly due to struggles from the NPWT market leader.
Among the many topics covered in detail in our comprehensive Q122 WW Advanced Wound Care Market Recap* are:
Complete Q122 AWC Market Overview and Highlights
AWC Companies' Revenues, Data, Charts and Shares
SmartTRAK's Expert Analysis and Insights
Advanced Dressings Market Having a Solid Quarter
Biologics Growth Remains Strong with Near Double-Digit Gains
NPWT Hampered by Sluggish Growth from Market Leader
Traditional NPWT
Single-use NPWT
Growth Analysis – WW Market Growth Driven by US Biologics Companies
Click to read the entire Q122 WW Advanced Wound Care Market Recap including news, data, charts, company revenues, shares and SmartTRAK's expert analysis.*
*For more information on SmartTRAK, including how to receive a demo and subscribe, please click the button below.
---
SmartTRAK now offers Skin Substitutes (CTP) Site of Care. This module will make you an expert in Site of Care information for the Skin Substitutes market. Receive market shares, 5-Year Growth Projections and Company & Product Performance across multiple sites of care. Download our PDF to get a preview of what's available.