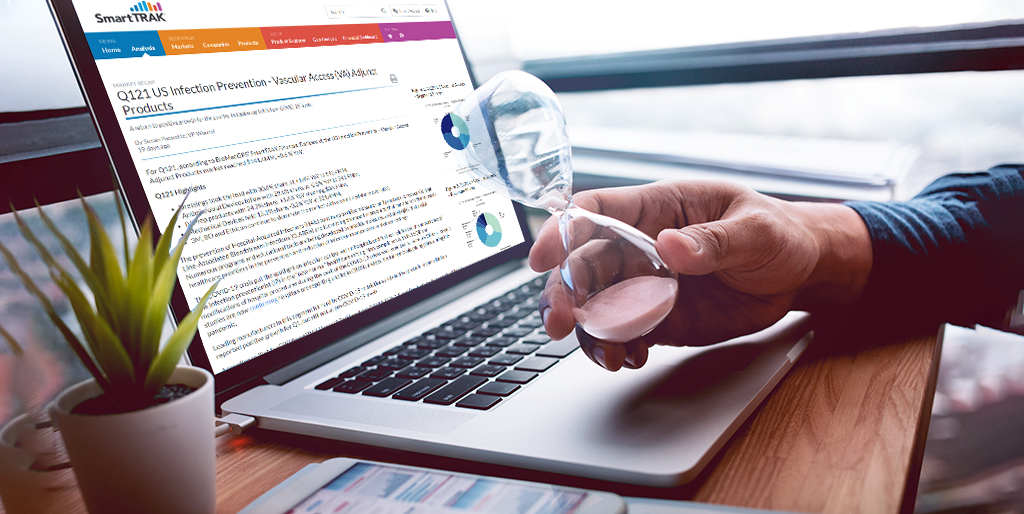 A return to positive growth for the quarter, but gains lag behind pre-COVID-19 levels.
The prevention of Hospital-Acquired Infections (HAIs) continues to drive measures and practices to reduce Central Line-Associated Bloodstream Infections (CLABSIs) and is creating demand for products that can address these issues. Numerous programs and educational tools are being developed to provide measures and strategies that assist healthcare providers in the prevention and reduction of infection in acute care and other settings.
Among the many topics covered in detail in our comprehensive Q121 US Infection Prevention - Vascular Access (VA) Adjunct Products Market Recap* are:
Complete Q121 US Infection Prevention Market Overview and Highlights
SmartTRAK's Expert Analysis and Insights
Dressings: Securement and Stabilization of VA Devices
Antimicrobial Devices
Antimicrobial IV Skin Preps
Mechanical Securement Devices
Other Q121 News of Interest
The COVID-19 crisis put the spotlight on infection control within hospitals and further reinforced the importance of the infection preventionist (IP) in the "new normal" healthcare setting. Non-compliance with INS SOP and modifications of hospital procedures during the peak of the COVID-19 crises was expected to ...
Read the entire Q121 Q121 US Infection Prevention - Vascular Access (VA) Adjunct Products Market Recap including news, data, charts, company revenues, shares and our expert analysis*
*The entire unedited article and these links can only be viewed by SmartTRAK subscribers to this module. For more information on SmartTRAK, including how to receive a demo and subscribe, please click the button below.

---
SmartTRAK
has recently
expanded it's coverage to include five new modules.
Click
to see details of all the exciting new additions to the
SmartTRAK
platform in 2021.