We have just launched SmartTRAK 2.0, the premier Business Intelligence Data Platform in the Orthopedics, Wound Care and Neuro Therapies spaces.
If you need up-to-the-minute BioSciences data to make intelligent business decisions, please take a quick tour of the latest version of the SmartTRAK product in our recorded webinar.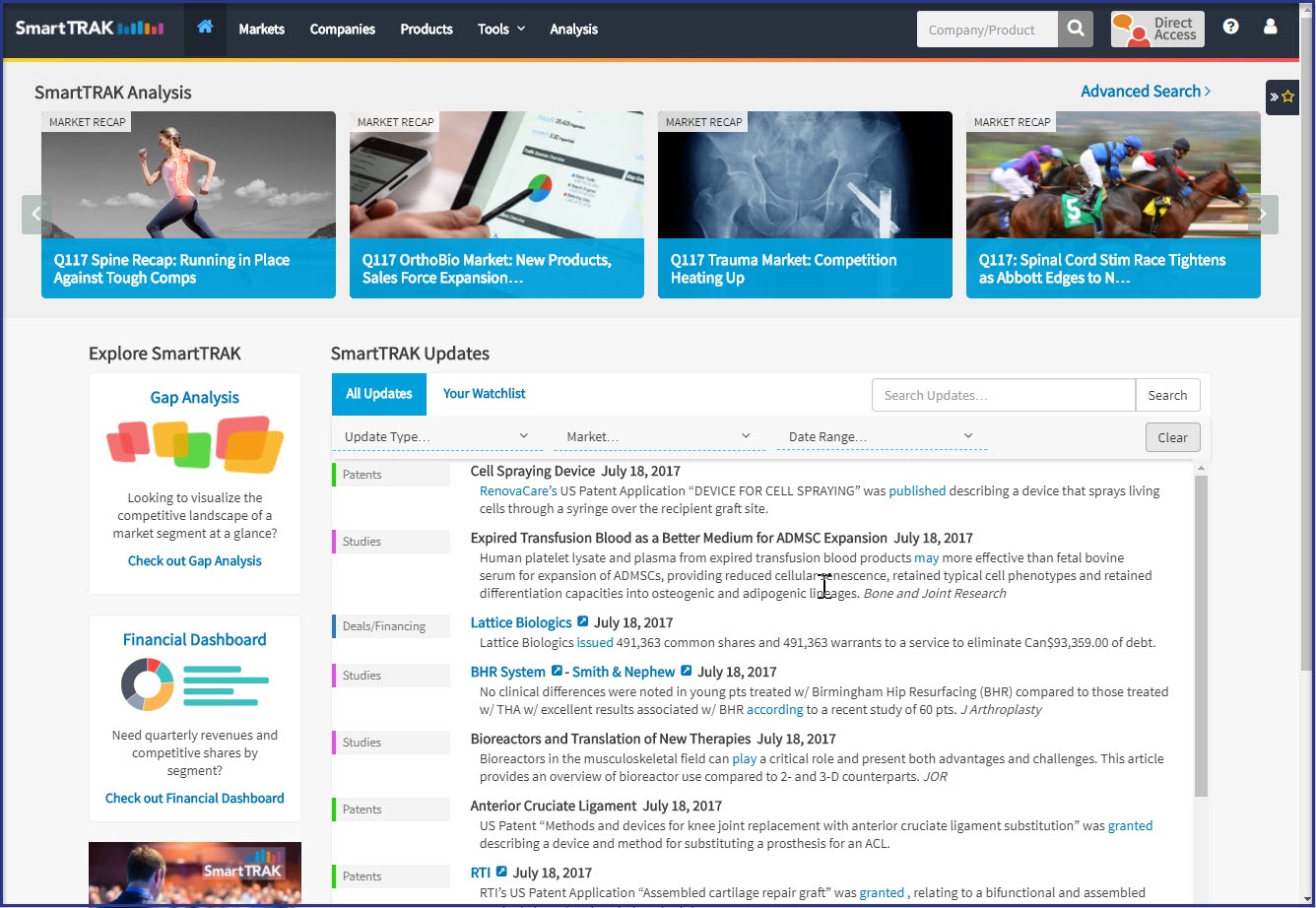 Learn about SmartTRAK 2.0 (our latest release) and how it can help you— the way it has helped the top 10 Orthopedics companies and 9 of the top 10 Wound Care companies.