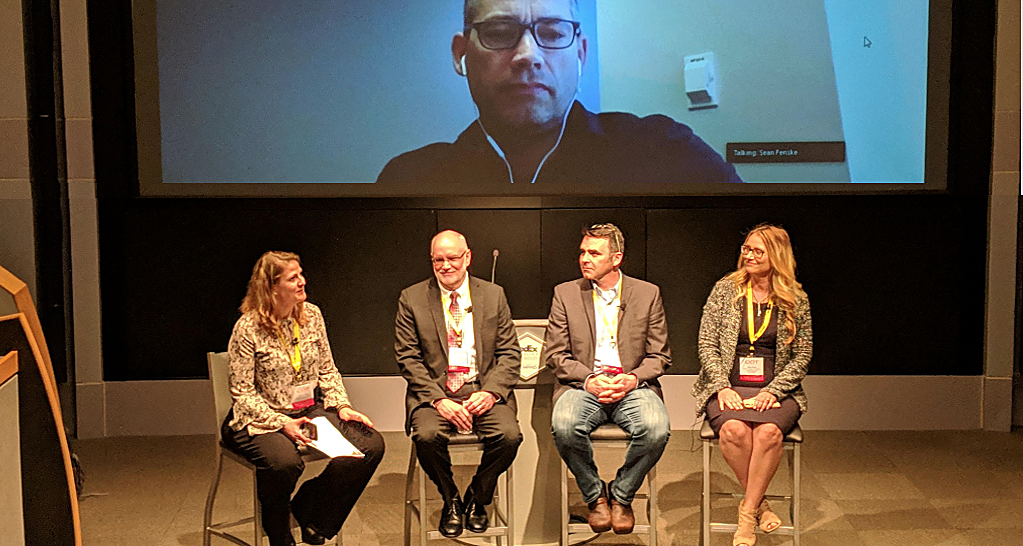 BioMedGPS's SmartTRAK Senior Analyst for Computer-Assisted Surgery, Elise Wolf, participated as an expert on robotics in a panel discussion entitled "Tech Talk: An Overview of the Growing Role of Additive Manufacturing and Robotic Surgery" at the ODT Forum (Orthopedics Device & Technology Forum) in Memphis, TN on April 11th. The panel, facilitated by Dawn Lissy, President of Empirical Testing, also included spine robotics entrepreneur Mitch Foster, CEO of Mindset Medical and former CEO of Excelsius Surgical, a surgical robotics technology company that was acquired by Globus Medical in 2013. Brian McLaughlin, CEO of Amplify, an additive manufacturing startup specializing in foot and ankle implants, and Chuck Hansford, Director of Advanced Materials Processing at Tecomet, participated in the discussion on additive manufacturing...
Elise presented on the state of the market and future directions in orthopedic and spine robotics to 200 attendees from a range of medical device companies including Medtronic, Smith & Nephew and Wright Medical, as well as medical device suppliers such as Tecomet, Orchid Orthopedic Solutions and Millstone Medical. The discussion covered topics including the current status and future developments in spine and orthopedic robotic platforms, clinical outcomes associated with robotics, paradigm shifts in business models for surgical navigation and robotics systems, other enabling technologies including augmented reality and artificial intelligence, and potential market penetration of robotics in the next 5 to 10 years.
Elise leverages her unique background and experience in covering the medical robotics space for SmartTRAK. With bachelor and master's degrees in bioengineering, Elise designed biologically inspired robots for the Department of Defense at a spin-off of Carnegie Mellon University. After robotics, she transitioned to the medical device industry and has more than 15 years of experience in product development, marketing, and business development consulting in emerging medical device technologies and orthopedics. Elise has worked with BioMedGPS since 2009 as a SmartTRAK Senior Analyst covering orthopedics and computer-assisted surgery.
---
Take a look back at another fascinating article written by Elise Wolf from NASS 2108, Computer Assisted Surgery Takes Center Stage, discussing the future of robotics and other enabling technologies...just click the button below.