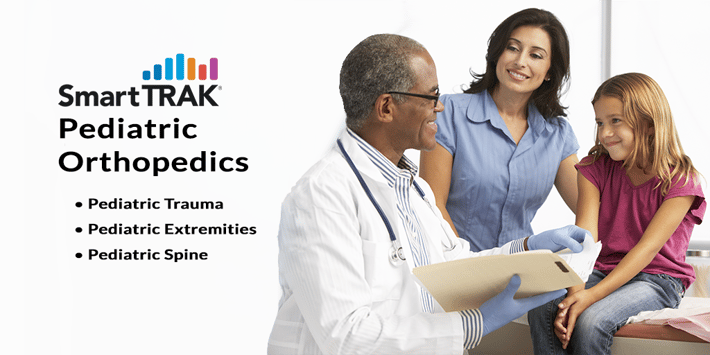 We are excited to announce the addition of the full market view of Orthopedic Pediatrics (US) to the SmartTRAK platform, featuring 3 modules covering Pediatric Trauma, Pediatric Extremities and Pediatric Spine!
Natasha Weeks, General Manager, Trauma & Extremities, will be managing Pediatric Trauma & Extremities and the Spine module will be managed by Julianne Burns, General Manager, Spine.
In the following video, Lindsey Wolejko, SmartTRAK's Director of Marketing, discusses with Natasha and Julianne what's included in each new module and why we're so excited about these additions to the SmartTRAK platform. To request more information about these offerings, please click here.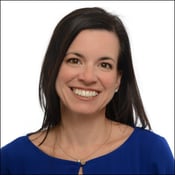 "I am excited to shine a spotlight on an important segment of the Trauma & Extremities market – Pediatrics. The innovative product introductions developed for pediatric fractures and deformity corrections will be analyzed through procedural volume estimates, market size estimates, relevant studies and market insights. SmartTRAK's in depth data will shatter the misleading belief that children are simply small adults." Natasha Weeks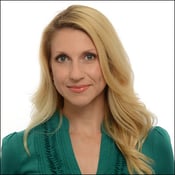 "The Pediatric Scoliosis market is one that pulls on the heartstrings, and SmartTRAK is excited to offer detailed analyses of procedure volumes for this market. It is my personal hope that this unprecedented data will help SmartTRAK's subscribing partners better understand the market, thus driving informed resource allocation and innovation that will ultimately lead to better technology and outcomes for kids with scoliosis." Julianne Burns
Coverage includes:
Pediatric Trauma:

Pelvis
Femur
Proximal Tibia
Technologies covered include Guided Growth Plates, Anatomic Plates, IM Nails (including Elastic Nails), Deformity Correction and more!
Pediatric Extremities


Upper Extremities Fixation
Foot and Ankle Fixation
Technologies featured include Cannulated Screws, Clavicle Plates, Wrist Fusion Plates, External Fixation and more!
Pediatric Spine:

Adolescent idiopathic Scoliosis
Early Onset Scoliosis
Neuromuscular Scoliosis
Technologies included feature Growing Rods, Fusion Technologies, Vertebral Body Tethering, ApiFix and more!
To learn more about SmartTRAK's new Pediatric Trauma, Pediatric Extremities and Pediatric Spine modules, or to request a demo, please click the button below.
---
SmartTRAK is a comprehensive, easy-to-use, business intelligence solution for the Life Sciences Industry that provides breaking updates on pertinent company news, potential treatments and guidance, international survey results, statistical analysis by country, studies, trial results, financial impact and more. All subscribers receive a Daily Updates email containing the latest need-to-know news curated by our expert analysts. It's the perfect way to start your day! If you would like to learn more about SmartTRAK, just click here.