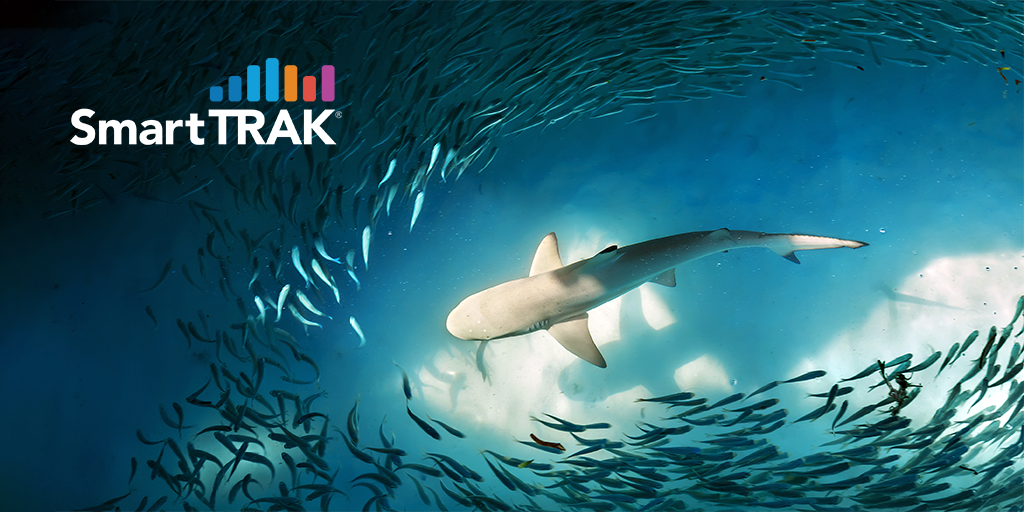 The Biologic Association kicked off its very 1st Summit (Feb 5-7, 2020 in Carlsbad, CA) with what turned out to be a big crowd-pleaser. Initially set up as a "by invitation only" attendance, the Summit's opening program, "Biologic Association Think Tank" raised such a high level of interest that everyone in attendance was ultimately let into the session.
The format for the Think Tank was quite similar to the hugely popular television show "Shark Tank." Only in this session, the "school of fish" (contestants/presenters) included a lineup of industry and/or academic researchers in the field of Orthobiologics who gave presentations on their respective lead product candidates.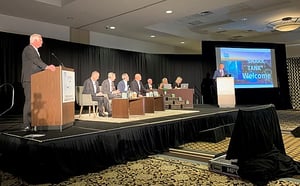 The panel of "sharks" (judges) was composed of an array of sector experts, ranging from investment firms to Pharma/Med Device company executives. In addition, industry reporters/analysts were present on stage to further probe the contestants during Q&A, and to help tally up the scores awarded to each contestant for selection of a final winner. Points were earned based on a) clinical potential to help patients and b) potential for commercial success.
Each contestant had 30 minutes to present his/her Company product concept and respond to what at times were very tough and probing questions. During the session, several presenters among this Orthobiologics' "school of fish" were given nurturing advice on the soundness of the technology or potential trial designs or suggestions for a business model or go-to-market approach, etc. Those that embraced the advice were gently "released" from the judges' "teeth" while those who stepped too far on the edge of cockiness were, in a metaphoric way, quickly "shredded to pieces." All is well that ended well though, with good laughter, cheers, amicable hand-shakes, praises and of course, hoorays for the winners of a fun, highly engaging and insightful session. The lineup of winners in this contest, which will surely become a very popular and sought-after session for the Biologic Association Summit, included Samumed in first place, Bioventus in second place and Organogenesis in third.
Cast of characters
Judges (a.k.a. the sharks)
Reporters/Analysts
Kim French, President of Trilogy Consulting, Senior Market Analyst at BioMedGPS LLC (d.b.a. SmartTRAK) and Field Consultant for STEM Healthcare.
Sharon O'Reilly, President & CEO of BioMedGPS LLC (d.b.a.

SmartTRAK

).
Patrick Duffey, Vice President/Group Sales Director for Healio Strategic Solutions and Orthopedics Today.
Presenters (a.k.a. the school of fish)
Winner Profiles
Samumed, the overall winner (total 31 points out of 40) of the Summit's Think Tank, presented on Lorecivivint (also known as product candidate SM04690), a small-molecule CLK/DYRK inhibitor that modulates the Wnt pathway. It is in development as a potential disease-modifying drug for osteoarthritis (DMOAD) to be administered by intra-articular injection into the joint cavity. The presentation, conducted by Dr. Jeyanesh Tambiah, seemed to generate a lot of enthusiasm from the judges and others in attendance. In particular, the judges appeared impressed with Dr. Tambiah's level of detail regarding the development path Samumed has taken to ensure the future success of the product as it draws closer to filing for FDA approval. By diligent testing of multiple dosing regiments, Samumed has been able to clearly identify an optimal dosage level of 0.07-mg dose. Additionally, preclinical data suggest that lorecivivint has a dual mechanism of action (MOA) with three effects on joint health: generation of cartilage, slowing of cartilage breakdown, and reduction of inflammation. Samumed is targeting unilateral treatment of knee OA and is submitting that indication to the FDA; however, Dr. Tambiah hinted to the judges that bi-lateral treatment is not being excluded. Also very encouraging for Samumed is that it does not anticipate a "Black Box" on the label considering that the results from clinical trials completed to date suggest that lorecivivint is well-tolerated and safe. There were no real differences between rates of adverse events and serious adverse events between placebo and patient groups. Samumed is now recruiting for its 725-patient Phase III trial to evaluate the efficacy and safety of a single dose of 0.07-mg lorecivivint per 2 mL injection for moderate to severe knee OA. Samumed expects to complete the trial in June 2021 and file for FDA approval in late 2021. Samumed also indicated the target price point for lorecivivint will be similar to premium single-injection HA products and/or branded Celebrex and corticosteroids. If successful, Samumed will be the first company to market with a DMOAD, surely a most enviable position against current products being sold and those still in development for the treatment of OA.
Bioventus was one of the last two companies to take the stage, a tough spot to be in especially after a long day filled with promising technologies and/or product concepts. This, however, did not seem to matter at all to Alessandra Pavesio as she stepped up to the podium to present Bioventus' new product concept, PTP-001 (newly branded as MOTYS), in co-development with MTF Biologics. PTP-001 is a next-generation placental tissue product designed to be an effective tissue-derived treatment, with an inherent multi-modal mechanism of action (MOA) that can impact a number of pathologic pathways (including pain and tissue damage) which contribute to osteoarthritis (OA). Unlike other concepts presented to the judges, PTP-001 is not being positioned to regenerate cartilage and/or reverse OA. This may be indicative that the Company is planning to target the early phase of the treatment continuum for OA, which would make sound business sense to avoid cannibalization of its own HA products. Regardless of where it plans to position PTP-001, Bioventus is at the start of a long journey to seek approval for this product. As such, the presentation focused on the evidence and the development plans for PTP-001 as a novel approach for first, the treatment of knee OA, then for other musculoskeletal conditions. Although Bioventus looks to have made fast progress over the past year with the development plan of PTP-001, one area of high concern is the time that it will take to bring this product to market. In conversations with SmartTRAK, judges and members of the audience expressed doubt regarding the commercial viability of the product considering Bioventus' plans for a Biologics License Application (BLA) in 2025. Some genuinely fear that the hefty financial investment and time required to bring PTP-001 to market could prove fruitless for Bioventus. This, especially considering that there is a plethora of other product candidates (pharma, med device, regenerative medicine, etc.) with potentially better and more efficacious technologies that are and will be coming to market much, much sooner than PTP-001. Yet, the judges were impressed and enthusiastic enough to award Bioventus the second-place ribbon with a total of 28 out of 40 points.
Organogenesis, another highly anticipated candidate, was the second company of the day's session to come up on the stage to see if it would "swim" with or succumb to the sharks' teeth. Katie Mowry presented research results for the Company's amniotic suspension allograft product, ReNu, a single intra-articular injection intended to improve pain and function in OA. Although ReNu scored high enough in both categories to capture third place on the winners' stand (total points 27 out of 40), judges and others expressed several concerns, including whether ReNu or similar amniotic-derived products actually work in the knee joint cavity, which lacks the adequate environment for cell survival (e.g. oxygen, nutrients, right pH). Another area of concern is that ReNu is competing in a very tough and aggressive competitive environment with deeply anchored corticosteroids, well-established viscosupplement hyaluronic acid injectable products, and Pharma companies with deep pockets. Never-the-less, Organogenesis remains quite confident in the growth and success of its product as it continues to build a solid dossier of evidence on the safety and efficacy of ReNu. The Company expects to initiate the Phase III clinical trial of its Investigational New Drug Application (IND), this year in 2020 and anticipates completion in three years, well ahead of Bioventus.
Of note, Organogenesis held 23.5% market share of the Amniotic Tissue injectable segment in 2018 according to SmartTRAK's Regenerative Medicine Market Overview report and SmartTRAK projects that share position to be larger for FY 2019 and beyond. Organogenesis' projected growth considers MiMedx' legal and financial troubles, which cost this Company in many ways. Additionally, Organogenesis successfully completed integration of the NuTech business (including ReNu) and has made great strides to establish a strong and solid market presence, increase product demand and product credibility.
Among other notable companies that presented, Kimera Labs was the very first up on the stage to "swim" into the limelight or fall under sharks' teeth. Dr. Jason Sanders, President of Kimera Labs presented on the Company's chondrogenic mesenchymal stem cell-derived (MSC) exosomes-based solution for regeneration of articular cartilage damaged by OA. The Company is developing this product concept as an off-the-shelf injectable hydrogel, designed to enable the extended release and sustained viability of the exosomes. During the Q&A session, Dr. Sanders responded to a series of tough questions from judges, other members on the stage and from the audience. Ultimately, Kimera's product concept scored minimal points in both categories (clinical and commercial potential) and overall, the judges' consensus was that there is great doubt over the viability and adoption of the Company's exosome technology.
Although there is skepticism over adipose tissue therapy for use in orthopedics, in recent years, several companies have been investing and conducting more clinical trials to build enough evidence to establish its credibility. One of these companies is Lipogems. At the Summit's Think Tank session, Dr. Julie O'Connell presented an in-depth overview of the basic science underlying the potential MOA of Lipogems micro-fragmented fat tissue (MFat), and discussed the clinical evidence reflecting its safety and efficacy. Even if it did not make it to the winner circle, Lipogems' product was quite interesting to the judges in that it is one of the first FDA-cleared adipose tissue processing systems for use in orthopedics and arthroscopic surgery. Although it is not yet approved for reimbursement, Dr. O'Connell mentioned Lipogems is currently in discussions with the FDA regarding the agency's requirements for the clinical trials the Company will need to conduct to obtain reimbursement. If a large-scale study is needed for reimbursement, Dr. O'Connell stated that Lipogems would target knee OA as a first indication for use.
Finally, for putting their best "fin" forward in front of the judges and other panel members, honorable mention goes to Regenacell Therapy (Marrow Cellution BMA device technology and CellFUSE), Biorez (BioBrace), Keck School of Medicine of USC (Pluricart) and to the Orthopedic Stem Cell Research Lab, Regenerative Medicine Institute, Cedars-Sinai (Identifying cell and protein biomarkers in PRP to improve individual pain outcomes in knee OA).
---
SmartTRAK is a comprehensive, easy-to-use, business intelligence solution for the Life Sciences Industry that provides up-to-date intel on trends, news, financial data and competitor developments. All subscribers receive a Daily Updates email containing the latest need-to-know news from earnings calls, conferences, studies, patent filings, new products and more, all curated by our analysts. It's the perfect way to start your day! To learn more about SmartTRAK, just click the button below.