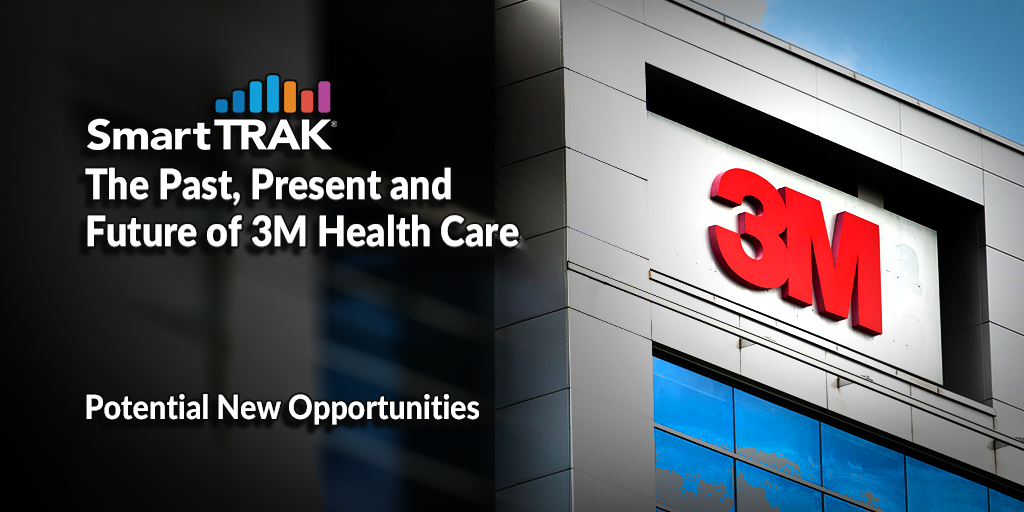 With the recent announcement that 3M is spinning off its Health Care division, SmartTRAK looks back at the evolution of 3M Health Care, its businesses today, the entry into Advanced Wound Care (AWC) and potential new opportunities for the new Health Care business.

3M, a large, diversified company with annual sales of $35.4B in 2021 announced earlier this year plans to spin-off its Health Care business into a new public company. Today, 3M markets thousands of products through four business groups: Safety and Industrial, Transportation and Electronics, Health Care and Consumer. Post-spin-off, 3M will continue as a leading global material science innovator, while the new stand-alone business will seek to become a global diversified healthcare company focused on wound care, healthcare IT, oral care and biopharma filtration.



Among the many topics covered in this fascinating article are:
The Genesis of 3M's Health Care Division

Early Innovations
Acquisitions and Divestitures
Expanding the Portfolio: Economies of Scale

3M Health Care and Advanced Wound Care
Opportunities and Challenges Moving Forward

Leveraging and Sharing Technology Development
Business Model: Non-Traditional Acquisition Targets
More Focused Healthcare Strategy
Greater R&D and Clinical Research Investment
Entering New Markets
3M is positioning the spin-off as a value play that will create two new companies focused on growth, innovation and investor returns. Within this context, in this article, SmartTRAK takes a look at the evolution of 3M's Health Care business, how AWC fits within the Health Care business and what the future holds for the business post-spin-off.
To download and read the complete SmartTRAK perspective article "The Past, Present and Future of 3M Health Care" just click the button below.
---
SmartTRAK is a comprehensive, easy-to-use, business intelligence solution for the Life Sciences Industry that provides breaking updates on pertinent company news, potential treatments and guidance, international survey results, statistical analysis by country, studies, trial results, financial impact and more. All subscribers receive a Daily Updates email containing the latest need-to-know news curated by our expert analysts. It's the perfect way to start your day! If you would like to learn more about SmartTRAK, just click here.