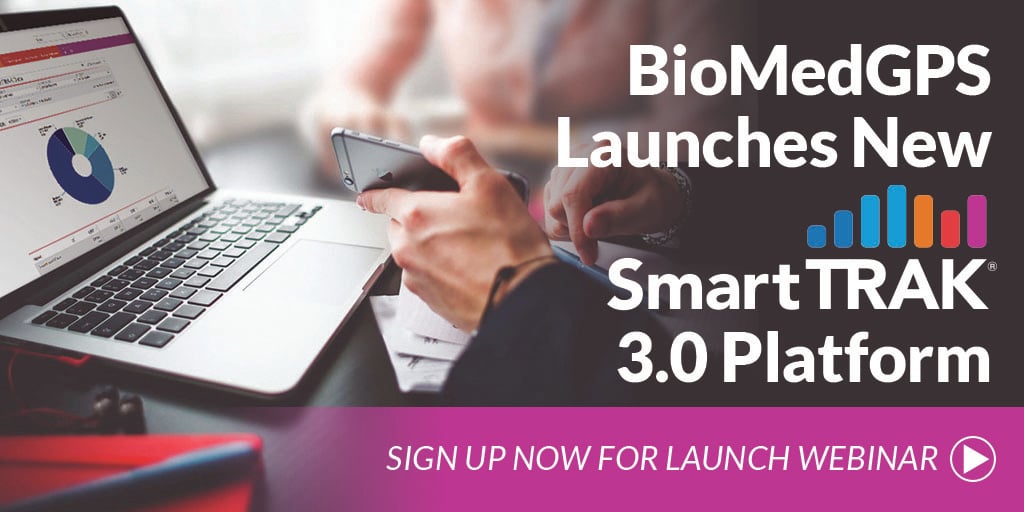 Are you ready for faster, more intuitive business intelligence research experience? An intelligence platform that doesn't just help you work smarter but actually also makes you smarter? We are too.
It's why we are rolling out SmartTRAK 3.0 on August 6, 2018. And you need to check it out.
SmartTRAK is the world's first online and real-time data portal that specializes in providing competitive market intelligence specific to orthopedics, wound care, and neuro therapies. The platform is used worldwide by some of the brightest minds in the industry.
14 of the top 15 global advanced wound care companies use SmartTRAK
The top 10 orthopedic implant companies subscribe to SmartTRAK
Many neuro specialists rely on SmartTRAK for their comprehensive market coverage which includes spinal cord stimulation
Since the best depend on us, we are always looking for ways to be better ourselves. So, we asked some of our subscribers a simple question. "How can we better help you?"
Our users told us that they wanted easier access to information and usability. So, we rolled up our sleeves and got to work, calling on a user experience expert to help us streamline, overhaul and improve the experience for our users.
The result? SmartTRAK 3.0. The same smart content, but now with even smarter navigation.
Looking for ways to work more efficiently and make quicker, more informed business decisions? SmartTRAK 3.0 will help you stay informed and ahead of your competition. Contact us to learn more! (Your competitors probably will.)
Click below to attend a webinar to see what SmartTRAK can do for you.
Related