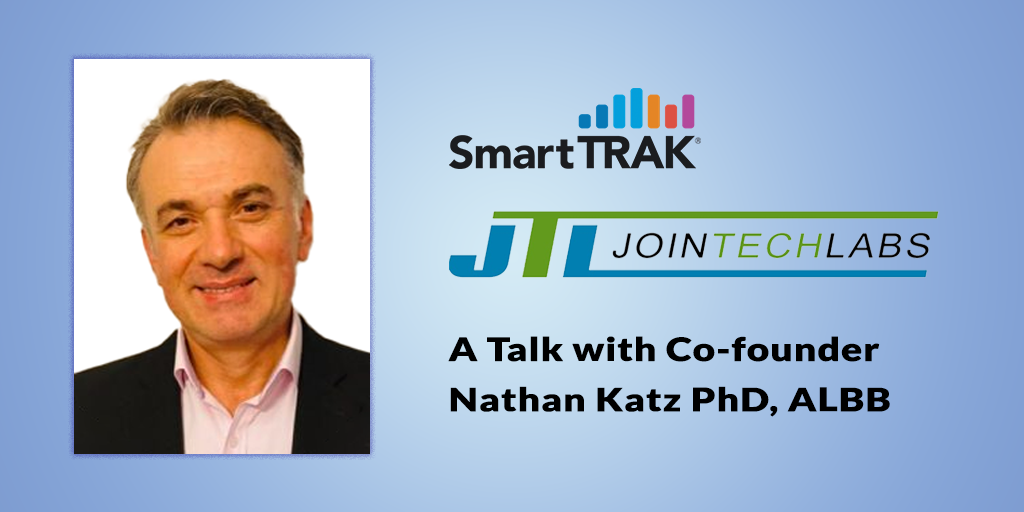 Jointechlabs – Emerging leader in point-of-care regenerative and rejuvenation medicine therapies
Nathan Katz PhD, ALBB, Co-founder, CEO and Chief Technical Officer at Jointechlabs* (JTL) discussed the Company's unique technology platform and product developments in a recent interview with SmartTRAK.
JTL is a privately-held regenerative medicine solutions company based in North Barrington, IL. As an emerging leader in point-of-care regenerative and rejuvenation medicine therapies, JTL has patented, portable medicine products that enable personalized therapies. The Company's lead product, MiniTC*, is an FDA-cleared portable medical device for isolation of fragmented and purified fat grafts (microfat) at the point-of-care. Additionally, JTL is developing therapies for unmet medical needs, with its first product candidate, JTL-T-01*, a proprietary injectable stem cell scaffold in clinical development as a biologic therapy for osteoarthritis, for approval under the FDA's fast-track program.
SmartTRAK: Can you first tell us a little bit about yourself and then about Jointechlabs?
Nathan Katz: I have a medical background. I graduated from medical school back many years ago in Russia, then graduated from Tel Aviv University and acquired my Master's Degree and PhD in Cell Biology. I came to the US 16 years ago, first, working on genetics and embryonic stem cells. I spent quite a lot of time in research with embryonic stem cells in the first decade of this millennia and then I was looking for the technology that could be translated into applicable medical technology and translated into therapy.
Adult stem cells came up as the first and obvious choice to look at more precisely, so we shifted, and I shifted personally, my focus from embryonic stem cells towards adult stem cells. I came across PadZuke, and Patricia, who published the first publication on actual adipose-derived stem cells in 2001. My idea was that it is the right way to go and could lead to ...
To read the entire interview with Dr. Katz, please click the button below to download the complete transcript.
---
SmartTRAK is the leading source of competitive intelligence used by the top ten global wound care & orthopedics companies. If you would like a demo of what SmartTRAK has to offer and how we can help increase proficiency, improve productivity and reduce costs for your company, just click here.
*These links can only be viewed by SmartTRAK subscribers to this module. For more information on SmartTRAK, including how to receive a demo and subscribe, please click the button below.