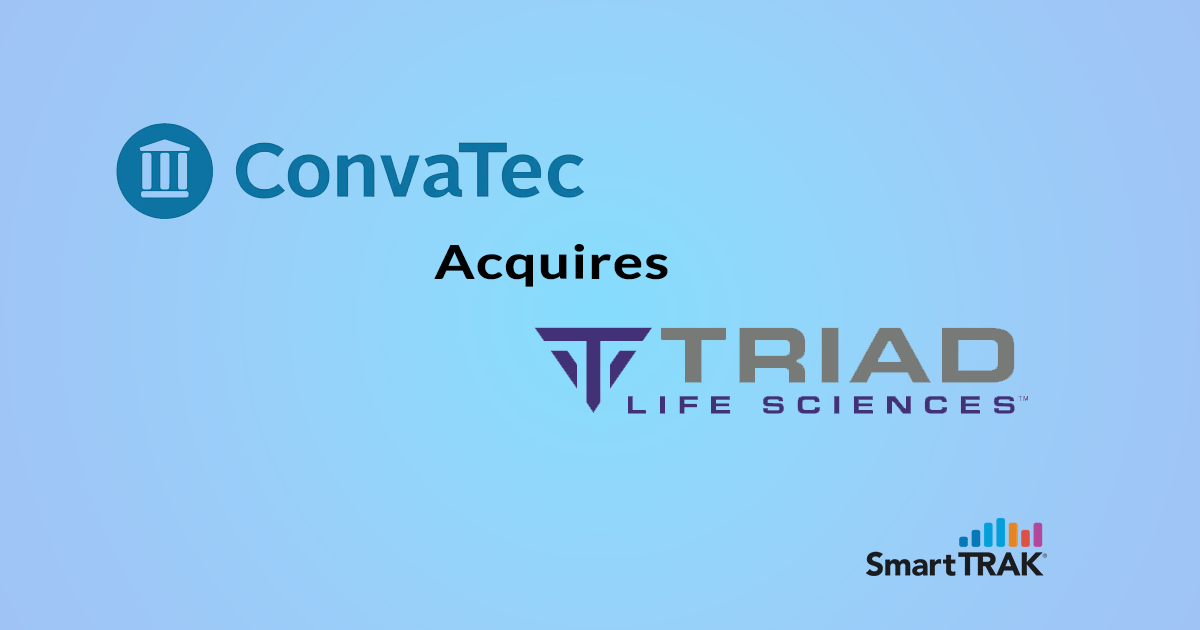 SmartTRAK, the leading source of competitive intelligence used by the top ten global orthopedic & wound care companies, was once again cited as a trusted source, this time in ConvaTec's press release "Entry into the attractive wound biologics segment through the acquisition of Triad Life Sciences Inc" published January 28th.
ConvaTec, in the press release, stated that it was " ... pleased to announce that it has entered into a definitive agreement to acquire Triad Life Sciences Inc ('Triad'), a US-focused medical device company that develops biologically-derived innovative products to address unmet clinical needs in surgical wounds, chronic wounds and burns."
The release went on to say that "For ConvaTec this represents an entry into the large and rapidly growing wound biologics segment." They referenced SmartTRAK data as the source for that statement, specifically the "...estimate for 'WorldWide Wound Biologics' revenues (e.g. skin substitutes, active collagen dressings and topical drug delivery) in 2021 with 5-year CAGR."
---
To better understand the impact of site of care changes in Wound Biologics, SmartTRAK launched a new subscription module specifically covering site of care changes occurring in the Skin Substitute/CTP market. It's SmartTRAK's fastest-growing new product offering and you can learn more by clicking the button below.