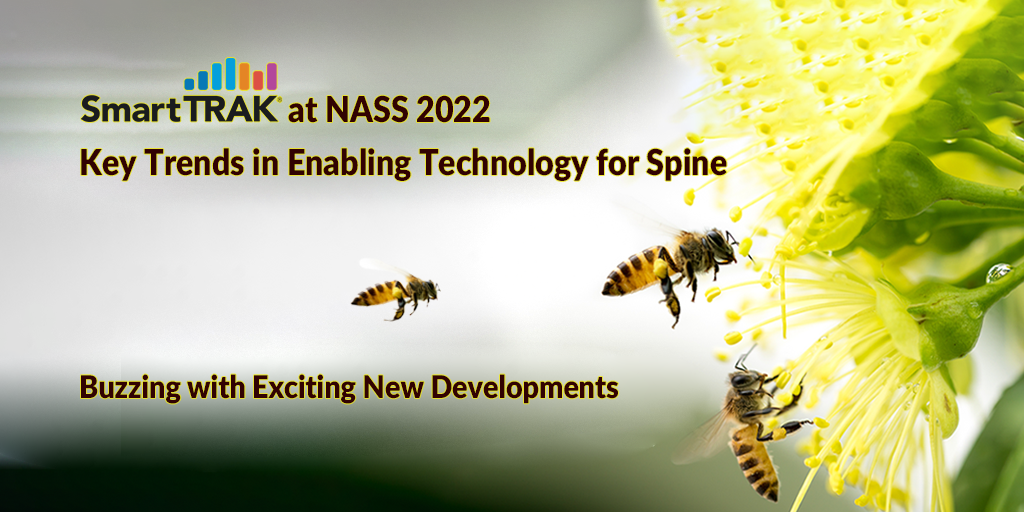 For the first time in recent years, robotics was not a main headline in the academic program at NASS 2022, but SmartTRAK notes that the exhibit floor was buzzing with exciting new developments in enabling technology.
Although there were limited program sessions focused solely on enabling technology at NASS 2022, the floor was abuzz with digital solutions, including recently launched and upcoming products. Based on conversations with NASS exhibitors, SmartTRAK identified key trends in the market for spine enabling technology including new spine robotic systems, augmented reality (AR) platforms and compact navigation solutions, as well as advances in surgical planning and unveiling of digital ecosystems. These innovations will help drive double-digit growth in the US market for Spine Enabling Technologies.
Among the many topics covered in detail in the complete article, which can be downloaded here, are:
Beyond Robotics: Leveraging Data and Ecosystems
Battle Bots: New Spine Robots on Display
Augmented Reality Positioned to Target ASCs
Small-Footprint Platforms and Disposable Spinal Navigation
Problem-Solving Differentiated Technology
It is interesting to see the changing landscape of enabling technology for spine surgery with technical innovations in robotics, surgical planning, augmented reality and compact real-time navigation systems. Meanwhile, the application of artificial intelligence and movement towards fully integrated ecosystems aim to ...
To download the complete "NASS 2022: Key Trends in Enabling Technology for Spine" article by SmartTRAK's Elise Wolf, GM & VP, SmartTRAK Orthopedics & Quality, just click the button below.
---
SmartTRAK is a comprehensive, easy-to-use, business intelligence solution for the Life Sciences Industry that provides breaking updates on pertinent company news, potential treatments and guidance, international survey results, statistical analysis by country, studies, trial results, financial impact and more. All subscribers receive a Daily Updates email containing the latest need-to-know news curated by our expert analysts. It's the perfect way to start your day! If you would like to learn more about SmartTRAK, just click here.