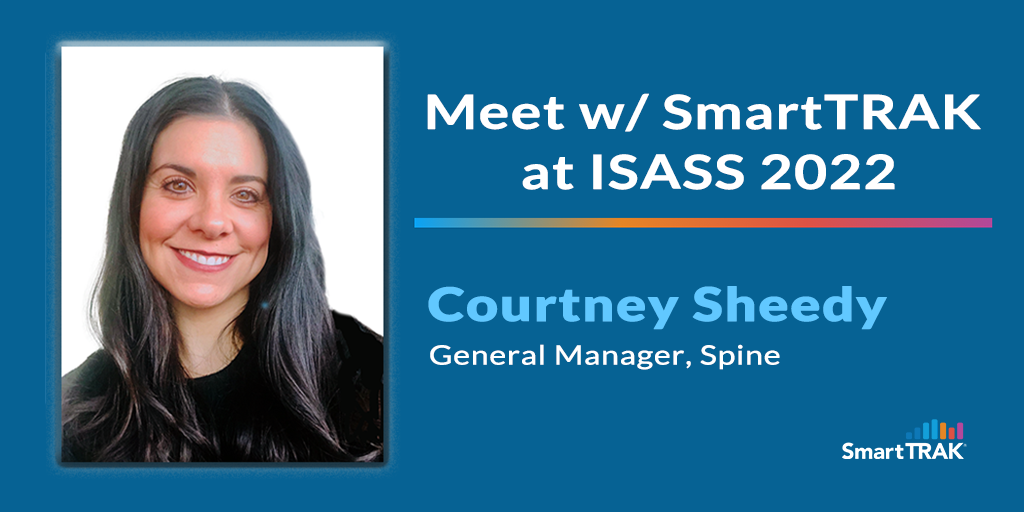 The SmartTRAK team will be attending the upcoming International Society for the Advancement of Spine Surgery (ISASS) in The Bahamas and we would love to schedule some time to meet. We are particularly excited about this year's conference program and speakers.

Our team of expert analysts have their finger on the pulse on the spine industry trends, news, financial data and competitor developments. We would like to meet to hear your perspectives and views and discuss how SmartTRAK can help you make more informed strategic business decisions.

Watch the video below to meet Courtney Sheedy, SmartTRAK's GM, Spine

Build an Enterprise of Experts, so your
Company can build the next big thing.
---
SmartTRAK is a comprehensive, easy-to-use, business intelligence solution for the Life Sciences Industry that provides breaking updates on pertinent company news, potential treatments and guidance, international survey results, statistical analysis by country, studies, trial results, financial impact and more. All subscribers receive a Daily Updates email containing the latest need-to-know news curated by our expert analysts. It's the perfect way to start your day! If you would like to learn more about SmartTRAK, just click here.