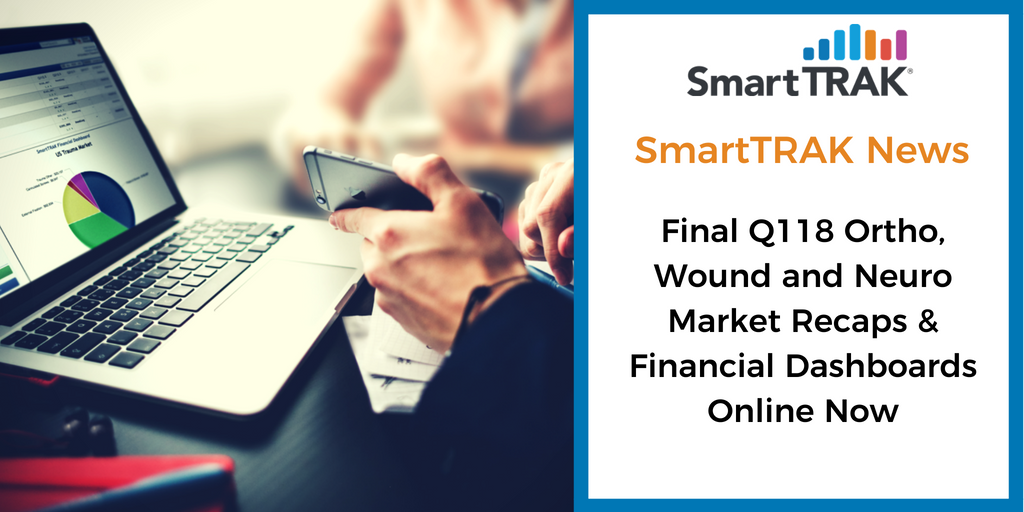 BioMedGPS is pleased to announce, as of June 2018, all Q118 Ortho, Wound & Neuro Market Recaps and Financial Dashboard Results are available on app.SmartTRAK.com. SmartTRAK is the first real-time business intelligence portal for the Orthopedics, Wound Care and Neuro Therapies markets.
Our daily updates, strategic insights and in-depth analyses by domain experts allow device executives to always be in-the-know and be able to distill relevant insights quickly.
Orthopedics
Wound Care
Neuro Therapies
Spinal Cord Stimulation: The US Spinal Cord Stimulation (SCS) market saw another quarter of exceptional growth in Q118, yet the market decelerated QoQ, posting 23% growth vs 24.6% growth in Q417... Q118 Spinal Cord Stimulation Market

For more detailed information about SmartTRAK's market coverage, as well as areas of research and analysis, please go to www.smarttrak.com/Coverage .
Download SmartTRAK Coverage Areas