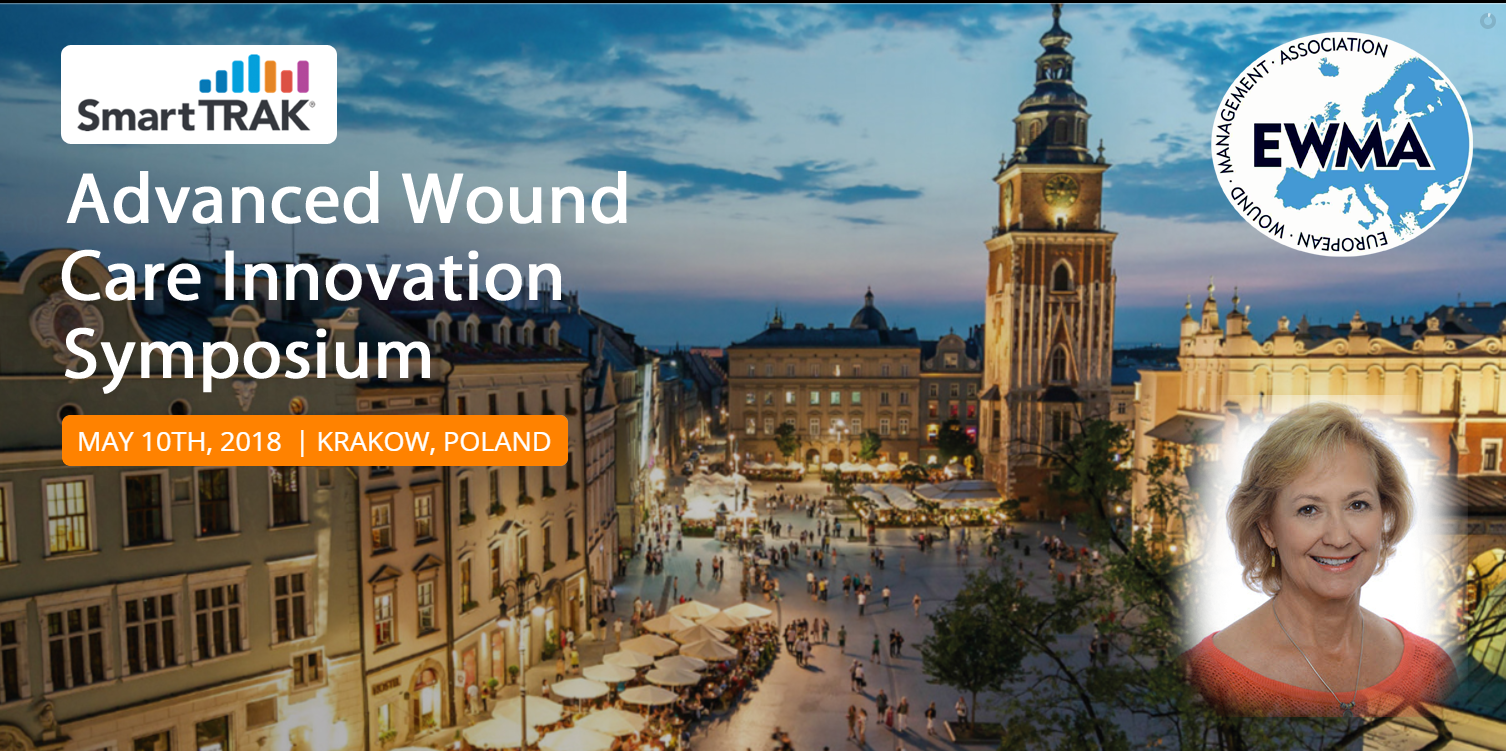 Susan Paquette, VP & General Manager Wound at SmartTRAK, was quoted in the press release announcing the 3rd Annual Advanced Wound Care Innovation Award presented to SastoMed GmbH by Alira Health and the European Wound Management Association (EWMA) on May 18, 2018, for their hemoglobin-based wound spray, which can be used easily in everyday wound healing treatment as an adjunct to the current standard of care.
Susan, who presented an overview of the European Advanced Wound Care market at the Advanced Wound Care Innovation Symposium Expert Panel Discussion at EWMA 2018, noted that SastoMed's novel hemoglobin-based technology is unlike anything currently on the market. "It opens up a whole new segment in the advanced wound care market," said Paquette. "Granulox's unique technology, clinical data, ease of application and potential cost-effectiveness will help drive adoption in the US market."
Susan also attended EWMA 2017 in Amsterdam and posted this analysis "Who's Next? Emerging European Wound Care Products" following that conference, evaluating the US market opportunity for novel advanced wound care technologies emerging from Europe.