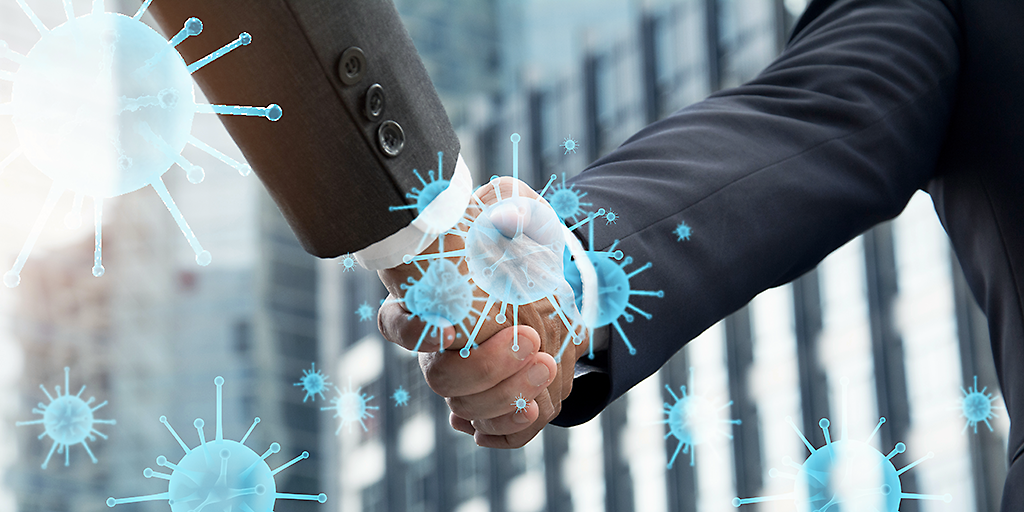 Tracking the surge of Spine M&A activity during COVID-19.

The med device market downturn related to COVID-19 has led to a notable uptick in M&A activity across the board, with a number of acquisitions that will impact the Spine market.

Recent Deals
Perhaps the most notable deal has been Medtronic's* (MDT) agreement to acquire Medicrea, a manufacturer of custom spine implants, for about €7.00 per share, a premium of 22% over the closing price of shares on July 14. The acquisition is expected to close by the end of 2020.
The acquisition will combine MDT's portfolio of spine implants, robotics, navigation and 3D imaging technology with Medicrea's capabilities around data analytics, artificial intelligence and personalized implants.
Other deals with Spine market implications include Orthofix's* acquisition of German company Wittenstein SE's FITBONE intramedullary lengthening system for limb lengthening of the femur and tibia bones. The technology also has potential applications in spine including the FITSPINE system for early onset scoliosis, which is in development. Terms of the agreement include $18MM in cash closing consideration and a manufacturing supply contract with Wittenstein SE.
In April, OrthoPediatrics* acquired ApiFix for ~$37MM of upfront stock and cash with additional milestones and earnouts over four years. ApiFix markets the Minimally Invasive Deformity Correction (MID-C) system for the treatment of AIS. MID-C is FDA approved in the US via an HDE. OrthoPediatrics reports that MID-C offers an eight-year clinical history with more than 370 adolescent idiopathic scoliosis (AIS) patients treated to date outside the US.
In May, spinal implant developer Safe Orthopaedics* entered into exclusive negotiations to acquire medical device manufacturer LCI Medical, which focuses on the spine and hip surgery markets. At the end of July, Safe Orthopaedics confirmed its acquisition of a majority stake in LCI Medical, which operates two production sites in France and Tunisia. The acquisition of 92% of LCI Medical securities triples the size of Safe Group.
Spineart* recently reached an agreement to acquire Meditech Spine LLC, with its portfolio of sterile-packed, barcoded CURE plates and TALOS PEEK-HA cages. Spineart has been a distributor of Meditech Spine's products in the US since 2019.
Most recently, pediatric orthopedic company WishBone Medical Inc.* announced its acquisition of substantially all assets of Back 2 Basics Direct (B2B) and Orbbö Surgical, two privately-held medical device companies developing sterile-packed implants and instruments for spinal fusion. WishBone's acquisitions of Back 2 Basics and Orbbo Surgical will bring on nine sterile- packaged spinal fusion products with first year revenue expected to exceed $12MM. Twenty spine-focused employees will be added to Wishbone Medical's global team of 165.
WishBone also plans to leverage Back 2 Basics' enhanced carbon composite biomaterial across its entire pediatric orthopedic portfolio.
What's Next?
Needham views NuVasive* (NUVA) as a potential acquisition target. The Financial Times reported that Smith & Nephew was in discussions to acquire NUVA in February 2019 and Needham sees this as a possibility, particularly if NUVA stock price remains depressed. On the other hand, NUVA told Wells Fargo Securities that there are a number of private companies in the spine space that they could look to capitalize on if the opportunity presents itself.
*These links can only be viewed by SmartTRAK subscribers. For more information on how to receive a demo and subscribe, please click.
Julianne recently wrote another fascinating article regarding the latest intel suggesting that the spine market is rebounding more quickly than expected, but certain new market dynamics will persist. Click the button below to download the complete article "Spine Market COVID-19 Update: Quick Rebound?".
---
SmartTRAK is a comprehensive, easy-to-use, business intelligence solution that networks an entire organization with real-time market data and analysis. Used by the 8 of the top 10 orthopedic companies and by 15 of the top 15 advanced wound care companies, SmartTRAK transforms the delivery of healthcare business information into a cost-effective solution for life science corporations to increase proficiency, improve productivity and reduce cost.