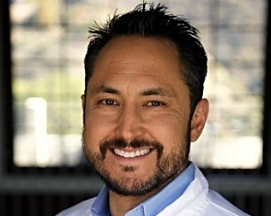 Stem cell "secretome" is the latest advancement in regenerative medicine. Will it become the heart of tissue regeneration? SmartTRAK interviewed Dr. Robert Keller, Ph.D, Chief Science Officer of Axolotl Biologix to learn more about the Company's platform and future plans.
The core of regenerative medicine and leveraging the abilities of stem cells and their products to repair diseased or damaged tissues has focused in two main areas, harvesting progenitor cells and the "paracrine effect" of the stem cell secretome.
Recent studies suggest that the benefits of stem cell therapy and the underlying mechanism of repair might relate more to a paracrine modulatory effect rather than the replacement of damaged cells at the site. The secreted factors from the transplanted stems cells have been shown to trigger the patient's own cells to repair the tissue themselves.
One company that is harnessing the power of the stem cell secretome is Axolotl Biologics. Started in 2016, Axolotl Biologics offers human amnion-derived mesenchymal stromal cell (hAMSCs) conditioned medium that contains hAMSCs paracrine factors which can be used in various applications in orthopedics, wound care, pain management, ophthalmology, cardiovascular and cosmetics.
At the 6th ICRS Summit, Bio-Orthopaedics in Sports Medicine, held in San Diego, January 17 and 18, 2019, SmartTRAK caught up with Axolotl Biologix' Chief Science Officer, Robert Keller, Ph.D. to discuss regenerative medicine and the Company's progress.
Click on the video below to view the fascinating interview, scroll down to read a transcript of the interview or download a PDF of the interview by clicking the link below.