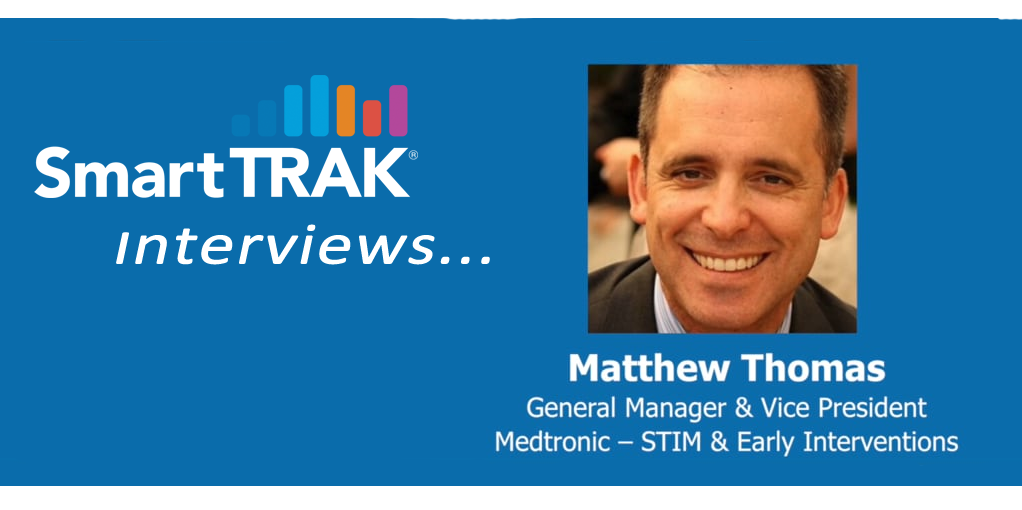 Medtronic's Matt Thomas discusses the Company's strategies for driving growth in spinal cord stimulation and plans for innovation in an interview with SmartTRAK at ASIPP 2018.
Matt Thomas, General Manager and Vice President of Medtronic's STIM & Early Intervention business discusses the Company's growth strategies, plans for innovation, and what's next in spinal cord stimulation in a podcast interview with SmartTRAK at the American Society of Interventional Pain Physicians (ASIPP) 2018 held March 15-17, 2018 in Orlando, FL
Click the Podcast Link to hear the interview, recorded live at ASIPP 2018. (18:55 minutes.)
To receive a downloadable transcript, click the button below...