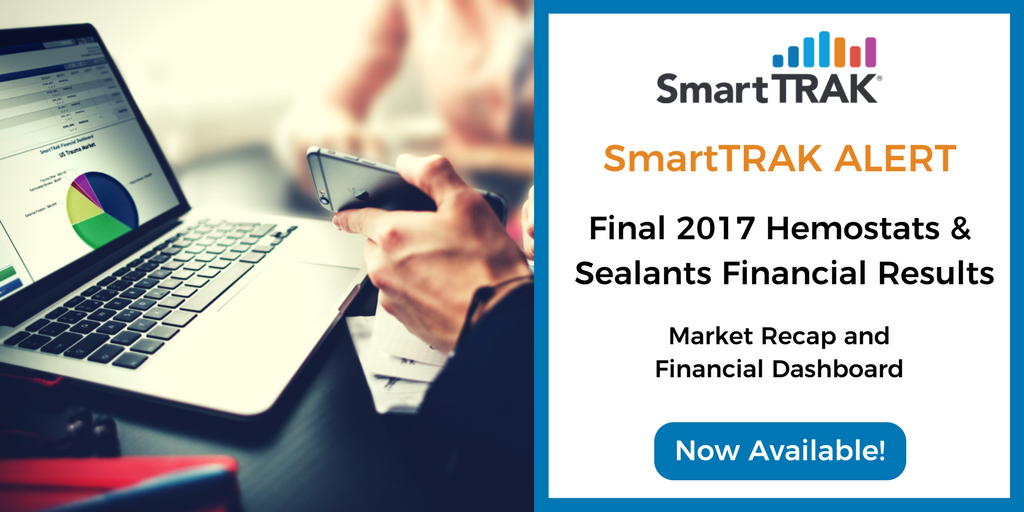 The US market for Hemostats and Sealants recovered in Q417, up +5.0% YoY, in line with historic growth rates. While biologic sealants continue to lag, every other segment grew, led by absorbable hemostats and fibrin sealants.
SmartTRAK, the leading source of competitive life sciences intelligence used by the top ten global orthopedic & wound care companies, has published its 2017 Hemostats & Sealants Market Recap and Financial Dashboard.
As reported in SmartTRAK's Financial Dashboard, almost every manufacturer competing in the Hemostats and Sealants market saw revenue growth in Q417/FY17, led by Baxter, Ethicon and Cryolife in Q417 and by Baxter and Integra for FY17 ...