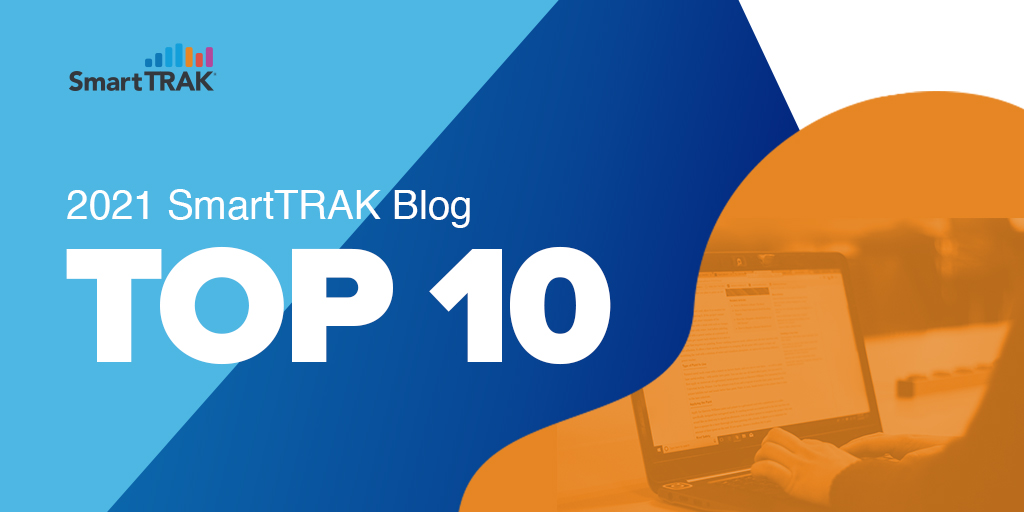 Despite the seemingly never-ending COVID-19 epidemic, SmartTRAK continued to keep you informed of everything that transpired in the MedTech industry in 2021. As the leading provider of real-time market data and analysis for the orthopedic, wound, regenerative medicine and neuro therapies markets, SmartTRAK is uniquely suited to make you the expert on all the latest developments. Our knowledgeable analysts covered a lot of ground, everything from breaking medical device event coverage to interviews with some of the industry's top thought leaders.

Here are SmartTRAK's Top 10 blog posts of the past year that garnered the most attention from you and your colleagues, plus 3 bonus posts, because at SmartTRAK we always strive to deliver more than what's expected!
Trends in OrthoBiologics & Regenerative Medicine: A Surgeon's Perspective
by Freddy Buntoum
In this wide-ranging interview with SmartTRAK, Dr. Wasik Ashraf, an Orthopaedic Surgeon specializing in Sports Medicine, gives his view of CMS' FY21 OPPS-ASC Final Rulemaking, and discusses emerging trends and innovation in OrthoBiologics and Regenerative Medicine.
Top Trends in Spine in 2021: A Market in Motion
by Julianne Burns
Following a Q320 rebound in elective procedures sparking a return to growth for the COVID-ravaged Spine market, the recent COVID resurgence has once again dragged US Spine growth rates down. While many companies have yet to report Q420 earnings, early signs point to a downturn, with procedure volumes impacted by hospital resource utilization and renewed restrictions around elective procedures.
An Interview with Medtronic's Brett Wall
by Anne Staylor
Brett Wall, EVP and President of Medtronic's Neuroscience Portfolio, discusses how things are changing at Medtronic, his plans for the Neuroscience business and opportunities for growth in an interview with SmartTRAK.
SAWC Fall 2021 - The Return of In-Person Wound Care Conferences
by Gary Delhounge
The Symposium on Advanced Wound Care, SAWC, the official meeting of the Wound Healing Society, was held virtually May 10-14 and SmartTRAK attended. Following are the takeaways from the meeting that were gathered and curated by our expert analysts and sent out to subscribers in our Daily Updates
Four Trends to Watch in 2021: Enabling Technology in Orthopedics and Spine
by Elise Wolf
COVID-19 threw a curveball to spine and orthopedic implant companies in 2020 with the downturn in elective procedures, but one area that continued to make inroads was enabling technologies. Given increasing advances and expanding adoption of these technologies, even during uncertain times,SmartTRAK highlights some significant trends to watch in 2021
NANS 2021: An Interview with Medtronic's Charlie Covert
by Anne Staylor
Charlie Covert, Medtronic's VP/GM of Pain Therapies, discusses the Company's neuromodulation news at NANS 2021 in an interview with SmartTRAK.
Beyond COVID: Joint Replacement Trends to Watch
by Lisa Mahan
In 2020, monitoring the effects that COVID-19 had on joint replacement market quickly dominated the collective consciousness. And as we enter 2021, it is sure to remain top of mind but other trends are worth watching as well. From the shift in site-of-care to technologies of interest, SmartTRAK outlines some of the developments in the joint replacement market.


Wound Biologics' 10-Year Anniversary: My Has the Market Changed!
by Susan Paquette
As SmartTRAK celebrates its 10-year anniversary covering AWC and the Biologics area, we look back at the market drivers, products and players to see how the US Skin Substitute market has changed over the last decade. We also look ahead to see what is in store for the Skin Substitute market, which is projected to reach $1.64B in 2025E.
Riding the Wave of COVID-19: Top Trends in Trauma Fixation in 2021
by Natasha Weeks
As companies ride the latest wave of COVID-19, SmartTRAK predicts the trends and technologies that will continue to advance the trauma industry in 2021 and 2022.
SmartTRAK's 2021 AOFAS Meeting Highlights
by Natasha Weeks
At the American Orthopaedic Foot & Ankle Society (AOFAS) meeting in Charlotte, NC, SmartTRAK identified several key themes and takeaways from the meeting as manufacturers showcased innovation through new product introductions, continue to focus on hallux valgus corrections and the associated instrumentation allowing for reproducible outcomes and the advancements of 3D printed solutions.
VIVEX: The Best-Kept Secret in Biologics - An Interview with CEO Peter Wehrly
by Sharon O'Reilly
In an interview with SmartTRAK, VIVEX Biologics' CEO Pete Wehrly discusses how VIVEX' diverse portfolio of regenerative solutions in orthopedics and wound care can potentially turn the regenerative medicine industry on its ear with an eye towards proving, through economic and clinical evidence, that its technologies are better than anything on the market today.
High CEO Turnover and Succession Rate in Wound Care
by Lennart Stadler
SmartTRAK reviews the impact and underlying reasons behind the high turnover rate among CEOs in the wound care market. At the end of November 2020, Zlatko Rihter assumed his role as the new CEO for Mölnlycke, which means that all top four Advanced Wound Care players now have CEOs with less than three years in office.
AAOS 2021: COVID Recovery and ASC Trends
by Lisa Mahan
The COVID-19 pandemic reduced the attendance at the 2021 American Academy of Orthopedic Surgeon (AAOS) annual meeting to an estimated 1/5th of its usual number. The pandemic also impacted the conversations taking place on the convention floor with two topics seeming to be top of mind – the recovery from COVID-19 and the ongoing move of joint replacement procedures to the outpatient setting.
---
SmartTRAK is the leading source of competitive intelligence used by the top ten global wound care & orthopedics companies. If you would like a demo of what SmartTRAK has to offer and how we can help increase proficiency, improve productivity and reduce costs for your company, just click the button below.